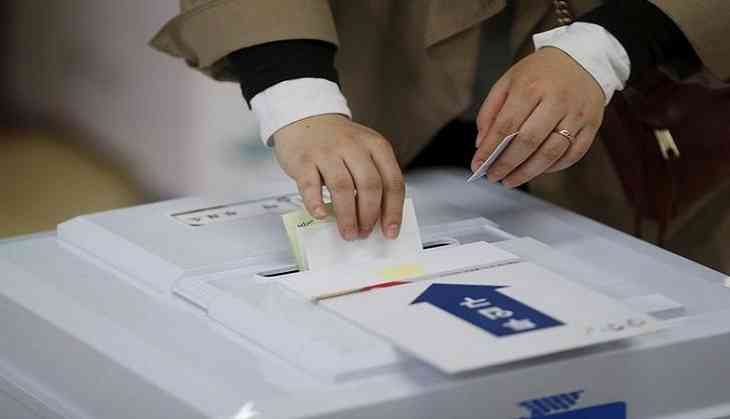 South Korea will hold presidential election on 9 May, 2017 to elect its next leader following the impeachment of Park Geun-hye.
Meanwhile, acting South Korean President Hwang Kyo-ahn has confirmed that he will not be in the race.
"To stabilise state affairs and fairly administer the presidential election, I've reached the judgement that it is inappropriate for me to run in the election," Hwang was quoted as saying at a Cabinet meeting by Yonhap News Agency.
Hwang had been seen as the best hope of challenging the domination of liberal frontrunner Moon Jae-in based on popularity surveys, as conservative politics has taken a beating over its association with scandal-hit former President Park Geun-hye, reports Anadolu news agency.
9 May, 2017 had already been touted as the most likely election date because of a 60-day legal countdown set in motion by 10 March, 2017 Constitutional Court decision to uphold Park's impeachment.
The floor leaders of three out of four major South Korean parties also agreed on 15 March, 2017 to push for a referendum on constitutional reform on the same day as the election.
One of the key questions being debated is whether to swap the country's single five-year presidential term limit for two four-year terms.
-ANI