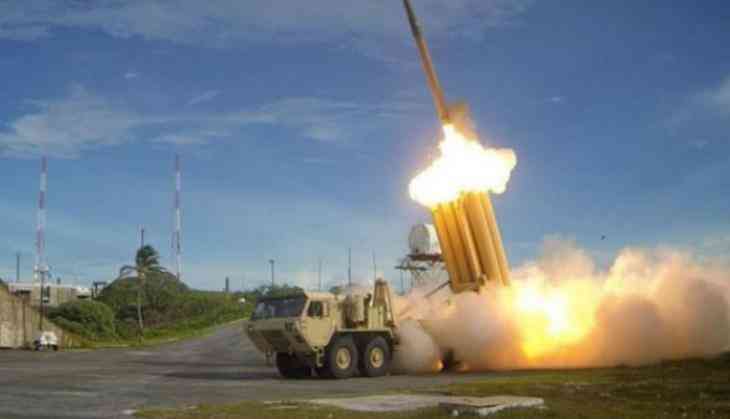 The deployment of the Terminal High Altitude Area Defense (THAAD) in South Korea is expected to be held up, as South Korean President, Moon Jae-in ordered an environmental evaluation over the US missile shield installation.
An unnamed South Korean defence ministry official told the Yonhap news agency, that though the massive assessment of an environmental effect would be conducted, the expected evaluation period of a year or so would be shortened significantly.
The official even added that the assessments would require the hearings of people residing near the installation site.
President Moon on Monday ordered an investigation into who tried to avoid the "green audit" of the THAAD deployment site.
Moon ordered officials to hold the legitimate assessment of environmental effect, saying priority should be placed on the procedural legitimacy for the THAAD deployment.
-ANI