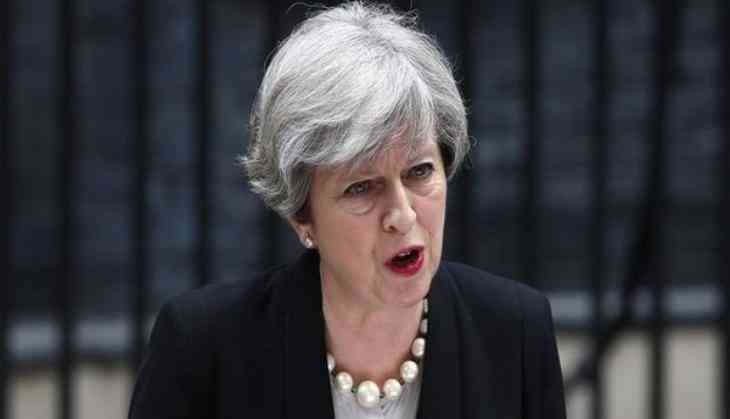 British Prime Minister Theresa May
British Prime Minister Theresa May's closest advisers Nick Timothy and Fiona Hill have resigned following the Conservatives' loss in the snap general elections held on 10 June.
Both stepped down amid calls for the Prime Minister to sack them or face a leadership challenge on Monday.
"I take responsibility for my part in this election campaign, which was the oversight of our policy programme. In particular, I regret the decision not to include in the manifesto a ceiling as well as a floor in our proposal to help meet the increasing cost of social care. But I would like to make clear that the bizarre media reports about my own role in the policy's inclusion are wrong: it had been the subject of many months of work within Whitehall, and it was not my personal pet project," Timothy wrote on the Conservative Home website.
Timothy, who was special adviser to Theresa May when she was Secretary of State at the Home Office and also worked on her election campaign, was appointed Joint Chief of Staff last year in July.
The Conservative Party failed to reach the halfway mark of 326 seats to form government in Britain after snap general election were held on Thursday and will now need support from other parties to reach the halfway mark of 326 in the 650-seat House of Commons.
After failing to secure a majority in the parliament in the election, Prime Minister Theresa May has announced plans to form a government with the backing of the Democratic Unionist Party.
In a statement after returning from Buckingham Palace, where she received the Queen's permission to form a government, May shrugged off a growing backlash in the Conservative Party, and said she would provide the "certainty" the country needed, The Guardian reported.
She insisted she would press ahead with Brexit talks, which are to begin in 10 days.
Many believe the results of the 2017 general elections will also impact Britain's exit from the 27-nation bloc, as the main reason behind calling for sudden elections was to strengthen May's hands in parliament to negotiate with Brussels and pass necessary legislation.
The results left the Tories 12 short of the required majority and this will embolden anti- Brexit parties.
Labour Party leader Jeremy Corbyn has already called on May to resign, saying 'Politics has changed" as Britons had rejected her policies of "austerity".
He urged May to "go and make way for a government that is truly representative of this country."
-ANI