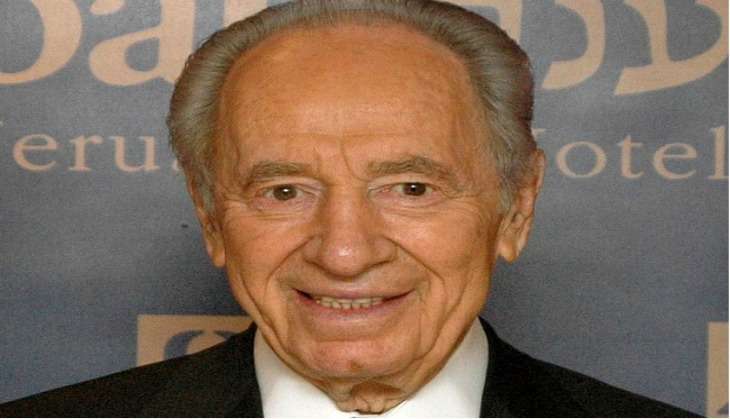 Mourning the death of former Israel president Shimon Peres, US President Barack Obama today called him "the essence of Israel itself" and said a light has gone out, but the hope he gave will burn forever.
"I will always be grateful that I was able to call Shimon my friend," Obama said in a statement.
"A light has gone out, but the hope he gave us will burn forever. Shimon Peres was a soldier for Israel, for the Jewish people, for justice, for peace, and for the belief that we can be true to our best selves - to the very end of our time on Earth, and in the legacy that we leave to others," Obama said.
"There are few people who we share this world with who change the course of human history, not just through their role in human events, but because they expand our moral imagination and force us to expect more of ourselves. My friend Shimon was one of those people," he said.
Peres, 93, died early today in his sleep after suffering a massive stroke on 14 September.
"He brought young people from around the world together because he knew they could carry us closer to our ideals of justice and equality," Obama said.
"Shimon was the essence of Israel itself - the courage of Israel's fight for independence, the optimism he shared with his wife Sonya as they helped make the desert bloom, and the perseverance that led him to serve his nation in virtually every position in government across the entire life of the State of Israel," he said.
House Democratic Leader Nancy Pelosi said Peres, a founding father of Israel, was one of the world's greatest statesmen and peacemakers.
"President Shimon Peres was a universally respected leader, a courageous visionary, and a true hero who leaves a towering legacy in service of justice and peace," she said.
Peres was a visionary who helped create a home for his people, said House Majority Leader Kevin McCarthy."The world has lost a true legend and statesman. Shimon Peres was a gift to the country he helped establish and lead, and a persistent voice for the cause of peace," said the House Speaker, Paul Ryan.
In a statement, American Israel Public Affairs Committee said Peres was a visionary Israeli patriot and beloved statesman who came to symbolise the reborn Jewish state.
"He sought to realise the ancient Jewish yearning for peace where there was strife and pursued reconciliation amidst discord. As an indefatigable advocate for justice and human progress, he earned the respect and appreciation of his fellow leaders and the global community," it said.
-PTI