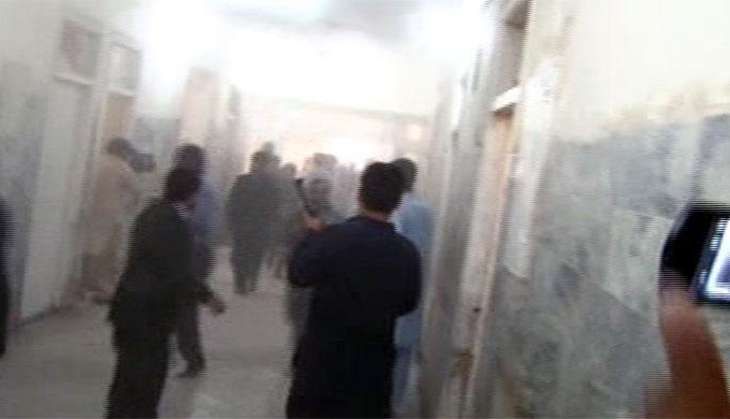 Pakistan Prime Minister Nawaz Sharif and Army Chief General Raheel Sharif, on 25 October, reached Quetta to assess the situation following a blast at the police academy which killed 60 people.
Sharif is also expected to chair a high-level meeting to discuss the law and order situation in the city. The attack on the Balochistan Police College, on the night of 24 October, left over 120 injured. Three gunmen entered the academy, situated 20 km east of Quetta, and targetted sleeping quarters which is home to some 700 recruits, and sent terrified young men aged between 15 and 25 fleeing, Dawn online reported.
Also Read; Pakistan: 60 police recruits killed, over 118 injured in Quetta College attack
Both the Army Chief and the prime minister will visit hospitals where the injured are being treated.
According to media reports, Inspector General Frontier Corps Balochistan Major General Sher Afghan said the attackers belonged to Lashkar-e-Jhangvi Al-Alami.
However, an international news agency has said that the attack was carried out by Islamic State fighters.
Also Read: Pakistan: US condemns deadly terrorist attack on Police Training College in Quetta