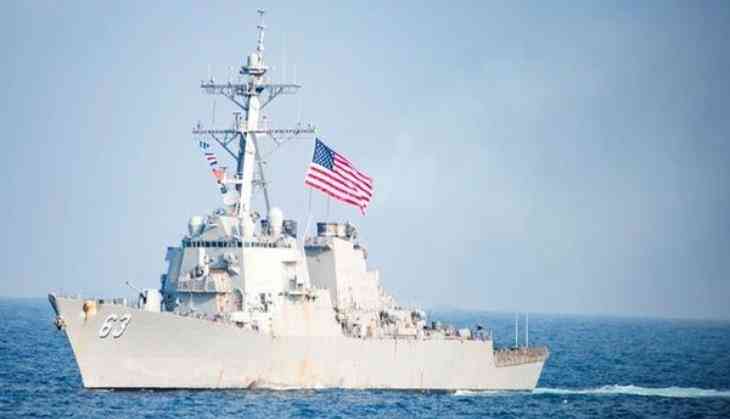 'Serious military provocation': US destroyer in South China Sea leaves Beijing seething
With USS Stethem sailing close to an island in the South China Sea, China's foreign ministry has accused the United States of a serious military provocation.
The warship passed less than 12 nautical miles (22 kilometres) from an Island in the Xisha Islands archipelago, reports the Global Times.
According to a statement by foreign ministry spokesperson Lu Kang, China has dispatched warships and fighter jets to warn of the US vessel.
Lu further stressed that the Xisha Islands are China's inherent territory and Chinese law makes clear the provisions concerning the entry of foreign warships into China's territorial waters.
"The US has once again intruded into China's territorial waters under the banner of freedom of navigation, violating Chinese laws and China's sovereignty," he said, adding that China will continue to take all necessary measures to safeguard national sovereignty and security.
Beijing has strongly urged Washington to put an end to such provocations that 'seriously violate China's sovereignty and threaten China's security'.
-ANI