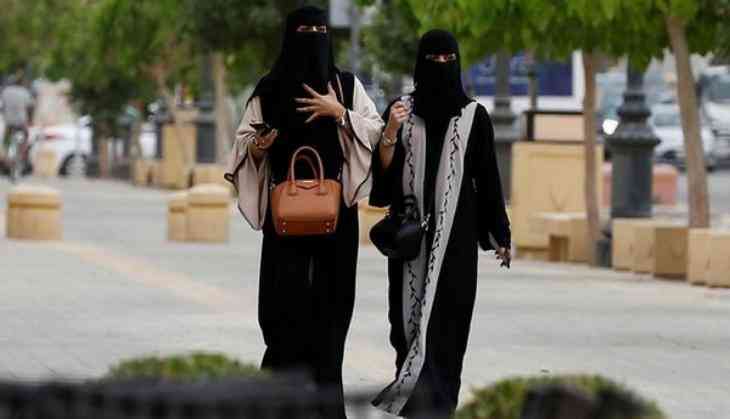 Saudi woman arrested for wearing skirt
A Saudi woman was arrested and questioned for donning a skirt in the highly conservative Muslim country where woman are required to cover their full body.
The video, posted on Snapchat over the weekend by a social media user named Khulood, shows the woman walking along an empty street in Ushayqir, a village in the conservative province of Najd in Saudi Arabia, according to some reports.
لو كانت اجنبية كان تغزلوا بجمال خصرها وفتنتة عيناها .. بس لانها سعودية يطلبوا محاكمتها ! #مطلوب_محاكمة_مودل_خلود
pic.twitter.com/ttYqynySN2

— فاطمة العيسى (@50BM_) July 16, 2017
The clip has stirred up a storm on some social media with many natives demanding her to be thrown in jail.
Saudi state TV channel Ekhbariya said on its Twitter account, "Riyadh police have detained the woman who appeared in indecent clothing in Ushaiqir and referred her to the public prosecutor."
-ANI