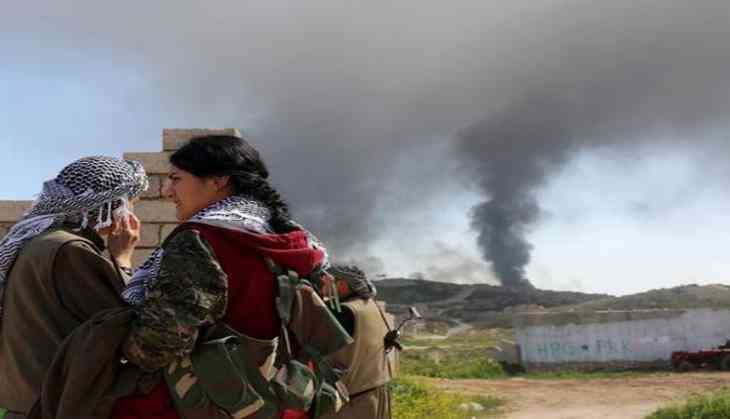 With Saudi Arabia emphatically stating that its demands on Qatar are non-negotiable, the United States appears to be under pressure to resolve the crisis in the Gulf region.
On Tuesday, Secretary of State Rex Tillerson had meetings with Qatar Foreign Minister Sheikh Mohammed bin Abdulrahman Al Thani and Kuwait's Minister of State for Cabinet Affairs Sheikh Mohammad Abdullah Al-Sabah, followed by a working dinner with the Kuwaitis and United Nations Secretary General Antonio Guterres to look for ways to resolve the row.
The Gulf crisis has been on the boil for three weeks, and Riyadh is insisting that Doha end its support for extremism and terrorism.
Saudi Arabia has the backing of the United Arab Emirates, Egypt and Bahrain, and has suspended ties with Qatar over its reported support for extremist groups since June 5.
Last week, Riyadh set down a list of 13 demands for Qatar, included the closure of Al-Jazeera, a downgrade of diplomatic ties with Iran and the shutdown of a Turkish military base in the emirate. The United Arab Emirates warned that Qatar should take the demands seriously or face "divorce" from its Gulf neighbours.
Turkey and Iraq, however, have backed Qatar.
In all this, Washington has accepted that it will have to take an active role in resolving what has the makings of a foreign policy disaster for President Donald Trump, as it has close economic and security ties with both sides.
-ANI