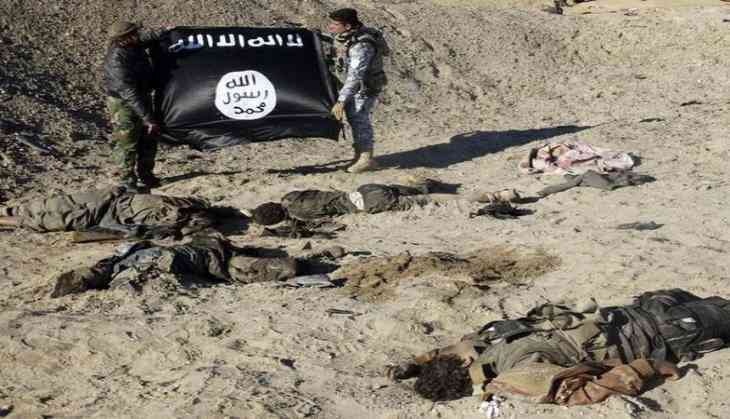 Russian warplanes reportedly bombed ISIS targets near Syria's Palmyra with Kalibr cruise missiles on 31 may.
The Russian Defence Ministry said the strikes in northern Syria were aimed at ISIS hideouts located east of Palmyra that housed heavy eqipment and militant manpower transfered from Raqqa.
"The Russian Navy's Admiral Essen frigate and Krasnodar submarine performed a launch of four Kalibr cruise missiles from the eastern Mediterranean against the targets of the IS [Daesh] terrorist groups in the area of Palmyra," The Sputnik quoted the defence ministry, as saying, "All targets have been struck."
The Ministry also informed that the U.S., Turkish and Israeli militaries have been warned in advance.
"The US, Turkish and Israeli commands were informed in a timely manner of the cruise missile launches through the operational channels of interaction," the ministry said in a statement.
The Islamic State retook Palmyra in December 2016, nine months after Syrian government forces, backed by Russia, pushed the group out.Palmyra had been declared a World Heritage site by UNESCO.
-ANI