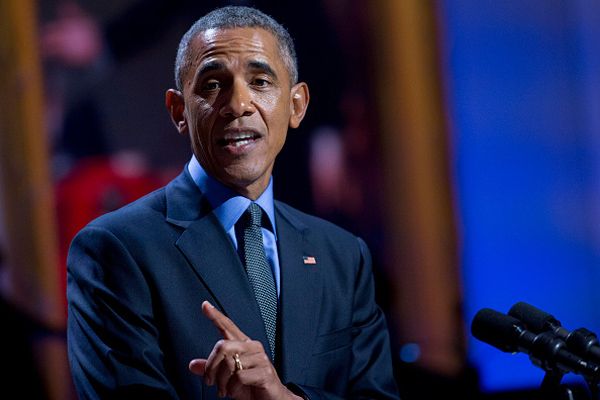 After American intel reports suggested ISIS involvement behind the Russian airliner crash in Sinai Peninsula, US President Barack Obama too has supported the claim.
In an interview on 5 November, Obama said that it's possible there was a bomb aboard Metrojet Flight 9,268 that killed 224 passengers. "I think there's a possibility that there was a bomb on board, and we're taking that very seriously," Obama was quoted as saying.
"We're going to spend a lot of time just making sure our own investigators and own intelligence community find out what's going on before we make any definitive pronouncements," he further added.
He also echoed British Prime Minister David Cameron's comments that it was increasingly likely a bomb brought down the Metrojet aircraft.
Cameron hosted Egyptian president Abdul Fattah al-Sisi on 5 November, for a previously scheduled visit and said, "We cannot be certain that the Russian airliner was brought down by a terrorist bomb, but it looks increasingly likely that that was the case."
A Sinai-based group affiliated with Islamic State has claimed responsibility for the crash, which if confirmed would make it the first attack on civil aviation by ISIS.