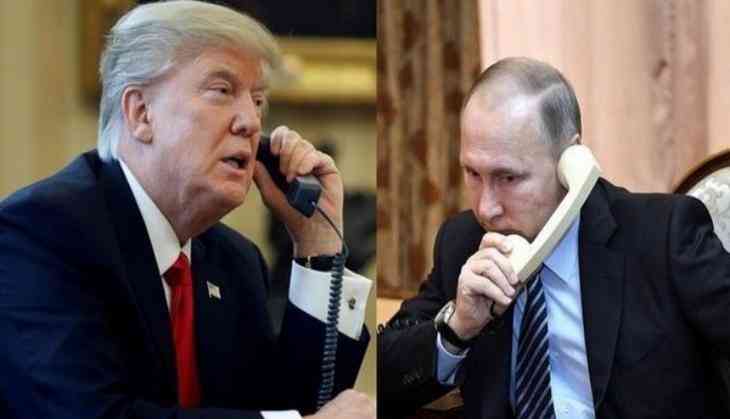 Russia terror attack: Donald Trump calls Vladimir Putin, offers condolences (ANI)
In the wake of the explosion that ripped through St. Petersburg metro station in Russia killing at least 11 people, United States President Donald Trump called up his Russian counterpart Vladimir Putin and offered his condolences.
According to a statement from the White House, Trump spoke with Putin by phone on Monday expressing his condolences and offering support to the Russian people.
Both Presidents agreed that terrorism must meet a swift end.
It was not immediately clear who was behind the explosion on the St. Petersburg metro, although the Russian Prime Minister Dmitry Medvedev described it as a 'terrorist act.'
This was the first official call between the two leaders since shortly after Trump took office, he spoke with Putin as well as four other world leaders in the same day.
Putin also congratulated Trump hours after his electoral victory in November.
St. Petersburg was shaken by an explosion that tore through a metro train on Monday, leaving at least 10 people dead and dozens injured.
The attack occurred as Putin was visiting the city to address a media forum and meet the Belarusian President FAlexander Lukashenko.
'Naturally, we always consider all options -- both domestic and criminal, primarily incidents of a terrorist nature,' Putin said.
The attacks come at a time of domestic political upheaval is Russia, as anti-corruption demonstrations have been held in Moscow and dozens of other cities over the past two weeks, with thousands of Russians taking to the streets to protest against corruption.
-ANI