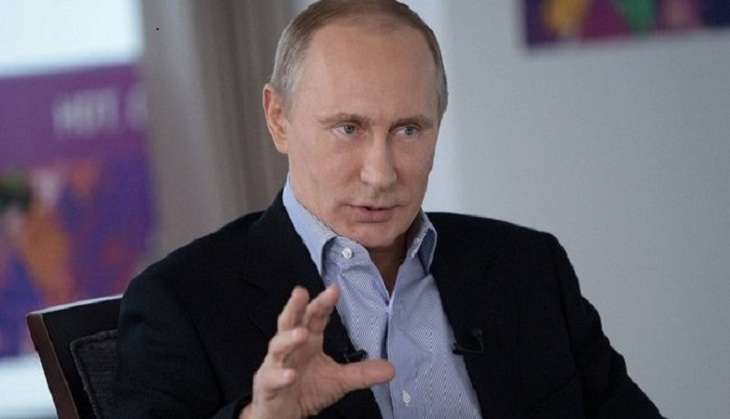 Russian President Vladimir Putin has opposed setting a time frame for the signing of a post World War II peace treaty between Russia and Japan.
"This is a case where it is impossible and even harmful, in my opinion, to determine any time limits," Russia's Tass news agency quoted Putin as saying.
Putin made the remarks at a forum in Sochi, in reply to a question from a Japanese representative who asked if a peace treaty could be signed in the next two, three or four years, reports the Japan Times.
The spat over four Russian-held, Japanese-claimed islands, called called the Northern Territories in Japan and the Southern Kurils in Russia has prevented the two countries from concluding a postwar peace treaty.
The dispute is expected to be a prominent topic of discussion in a summit between Putin and Prime Minister Shinzo Abe in Japan in December this year.
While Abe has shown great interest in resolving the dispute ahead of the summit, Putin, according to Japan Times said that he "cannot" say when and how the territorial dispute will be resolved.
He was also quoted as saying that while Russia enjoys a high level of trust in its relationship with China "unfortunately, the relationship with Japan has not reached such quality."
--With ANI inputs