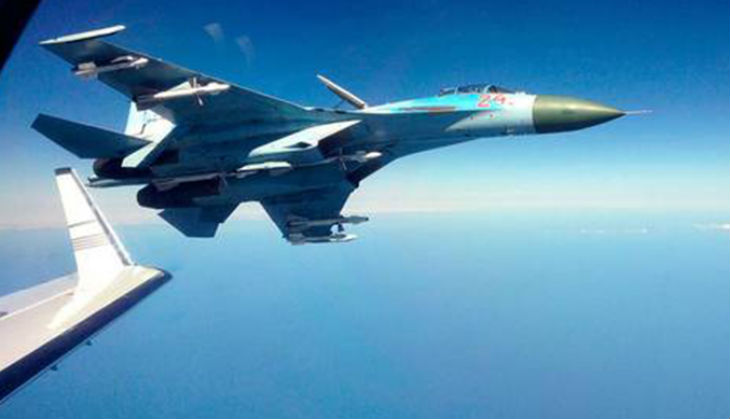 Russia has temporarily grounded its fleet of Sukhoi Su-27 fighter jets after a pilot was killed in a crash.
A Sukhoi Su-27 fighter jet crashed on 9 June in the Moscow region after the pilot guided it away from residential areas.
The fighter jet, a part of the Russian Knights aerobatic team, crashed while participating in an air show in Ashukino city.
The state-run Tass news agency said quoted the Defense Ministry saying that technical problems may have caused the crash.
While the pilot steered the jet away in order to avoid any casualties, he failed to eject himself from the crash. A probe has been ordered following the recovery of the flight data recorder.