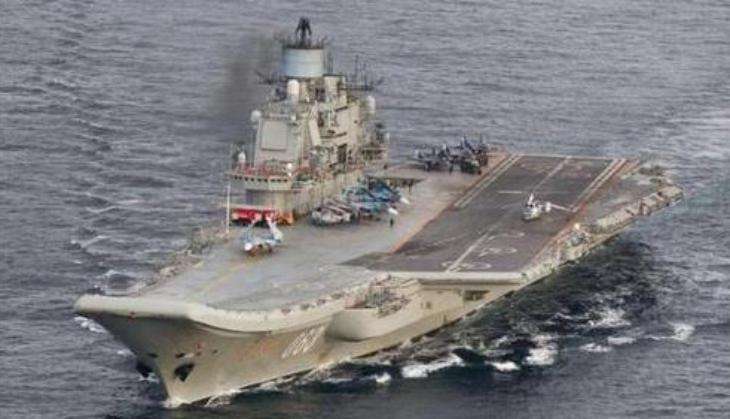 Russian Defence Ministry has slammed comments by British Defence Secretary Michael Fallon calling Russia's flagship aircraft carrier Admiral Kuznetsov "a ship of shame."
Fallon made the remarks on Wednesday as the United Kingdom's warships and warplanes tracked Russia's only aircraft carrier through the English Channel, reports the CNN.
The carrier and its escort, the guided missile cruiser Petr Velikiy, are on their way back to Russia after participating in airstrikes in Syria. They left the Mediterranean Sea earlier this month.
"We are keeping a close eye on the Admiral Kuznetsov as it skulks back to Russia, a ship of shame whose mission has only extended the suffering of the Syrian people," Fallon said.
The Russian Defence Ministry said in a statement on Thursday that it had "paid attention" to Fallon's remarks on the carrier group.
"The Russian combat ships do not need escort services. They know the fairway and the course," the statement added.
The ministry also suggested Fallon should be "paying more attention to the British fleet."
Meanwhile, British Foreign Secretary Boris Johnson struck a slightly different tone while noting Moscow's role in bringing about Syrian peace talks in Astana, Kazakhstan, this week, following on from its military involvement.
-ANI