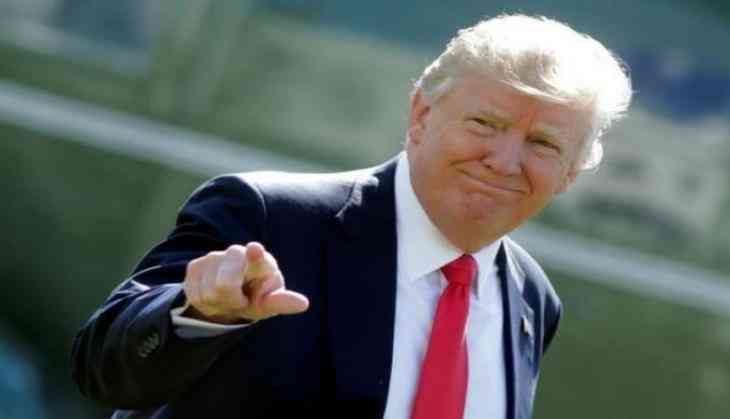 Accusing Qatar of 'sponsoring terrorism at a very high level', U.S. President Donald Trump has said it's time that Qatar stop funding terrorism.
"The nation of Qatar has unfortunately been funding terrorism, and at a very high level", President Trump said during an appearance alongside Romanian President Klaus Iohannis at the White House.
Trump said "Nations came together and spoke to me about confronting Qatar over its behavior. We had a decision to make, "Do we take the easy road or do we finally take a hard, but necessary action? We have to stop the funding of terrorism," in an extraordinary escalation of the diplomatic row with one America's most important military partners in the Middle East."
"I decided, along with Secretary of State Rex Tillerson, our great generals and military people, the time had come to call on Qatar to end its funding, they have to end that funding and its extremist ideology," CNN quoted Trump, as saying.
Meanwhile, it appears, that Trump and Tillerson, are not on the same page as the latter has said that the Gulf countries' land and air blockade of Doha is hurting the campaign against ISIS.
This assessment has been only partially corroborated by the Pentagon.
The blockade is hindering US military actions in the region and the campaign against ISIS," Tillerson said, without providing details. The US' "expectation is that these countries will immediately take steps to resolve the situation," he added.
Arab nations, including Saudi Arabia, the United Arab Emirates, Egypt and Bahrain have accused Qatar of supporting terrorism and destabilizing the region because of its ties to their Shiite rival, Iran, and its support for groups like the Muslim Brotherhood and Hamas. Qatar acknowledges its links to these groups, but denies that it supports terrorism.
Despite Tillerson's assessment that the fight against ISIS had been impacted, Pentagon officials said there has been no immediate disruption. They warned, however, that their ability to make longer-term plans was being affected.
Qatar is home to 11,000 US troops and the Al Udeid Air Base, the main regional center for air operations against the terrorist group.
-ANI