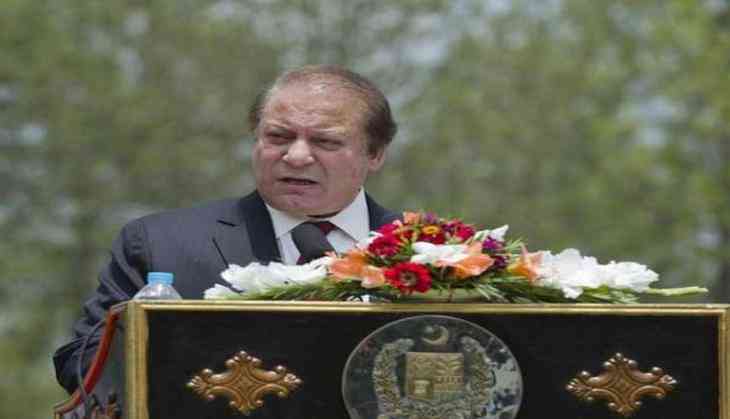 Pressure mounts on Pakistan PM Nawaz Sharif to quit
A Pakistani newspaper has urged Prime Minister Nawaz Sharif to step aside, fight whatever charges are brought against him or his children in court and, if he is eventually cleared of the charges, he can seek a return to office as the law permits as the toll on democracy would be too great.
But the JIT report has laid down a number of very serious and specific allegations against Prime Minister Sharif and his children.
Simply, no democratic order ought to have a Prime Minister operating under such a dark cloud of suspicion," The Dawn editorial stated.
Punjab Chief Minister Shahbaz Sharif, who have escaped indictment in the joint investigation team (JIT) report, attended a 'very important' meeting of the party stalwarts chaired by Prime Minister Nawaz Sharif to discuss if the court rules out an adverse decision in the Panamagate.
Pakistan People's Party (PPP) chief Bilawal Bhutto Zardari said Prime Minister Nawaz Sharif would be forced to quit if he did not resign voluntarily as Sharif had no moral or legal ground to stay in power.
"Our message for the PM is very clear. Stop hurling threats and quit the post. There is no other option for him," the PPP leader said.
Shahbaz has now emerged as an important player of the Sharif family in case the premier is asked to step down by the court in connection with the Panama Papers case.
"Shahbaz Sharif is playing his cards very carefully. He is standing by his brother in this hour of crisis and at the same time, he has been in contact with those who matter," The Dawn quoted the PML-N leader, as saying.
"There has been a lot of talk in the party about the possibility of Shahbaz replacing Nawaz in case the latter is disqualified. Who will then take charge of Punjab if Shahbaz is moved to the Centre? In fact, Shahbaz will never let Punjab slip out, even when he is destined for greater heights at the Centre. But, of course, he will have to do a lot of manoeuvering to secure and keep Punjab -- say under his son Hamza Shahbaz," he added.
-ANI