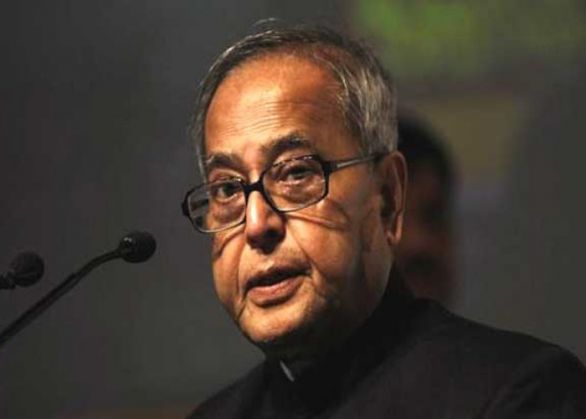 President Pranab Mukherjee on Wednesday will formally inaugurate the fifth edition of the India Aviation Exhibition And Conference Event 2016 in Hyderabad today.
The five-day biennial aviation show is being jointly organised by the Union Civil Aviation Ministry and the Federation of Indian Chambers of Commerce and Industry (FICCI) at the Begumpet airport at the heart of the city. A total of 25 countries will participate in the event, which is themed 'Indian civil aviation sector: Potential as global manufacturing hub'.
Power-packed event
Aviation industry leaders, foreign delegates including ministers and ambassadors, officials, representatives of industry associations and other stakeholders from about 40 countries will take part in the event, as will leading aircraft and helicopter manufacturers like Boeing, Airbus, Textron, AA Embraer, Gulfstream, Dassault, Agusta Westland, Bell Helicopters and Russian Helicopters.
As many as 30 aircrafts, including small business jets and big aircrafts will be on display. These include B777 by Air India, Dornier by HAL, TAC-003 by Thrust Aircraft Co., MI-172 by Pawan Hans, A 350 by Qatar Airways; A0330-300 by Air Asia; Legacy 500, 650, Phenom 200 and 300 by Embraer, B-787 by Etihad, A380 by Emirates.
IndiGo will display the A320 Neo, which recently made its debut in India and supposed to be the first eco-friendly and fuel efficient aircraft built by Airbus.
The first three days will be only for business visitors while on the last two days it will be thrown open to general public.
Aviation industry
Stressing on the importance of Indian aviation, Union Civil Aviation Joint Secretary, Anil Srivastava, said India will become the third largest aviation market in the world by 2020 after the US and China. The passenger traffic in the country is expected to increase to 450 million by 2020 from the present about 160 million.
By the end of the 12th five year plan, the country's aviation sector is likely to see investments of more than 12 billion US Dollars, with major contribution from the private sector.
Aviation officials said that 200 low-cost airports were being planned in the next 20 years to connect tier-II and tire-III cities. Officials also spoke of plans to allot over $1.3 billion on non-metro projects during in next two years - with a focus on modernisation and upgradation of airports.
Currently more than 85 international airlines operate to India and 5 Indian carriers connect over 40 countries. It is also one of the least-penetrated air markets in the world with 0.04 trips per capita per annum as compared to 0.3 in China and more than 2 in the US.
-- ANI