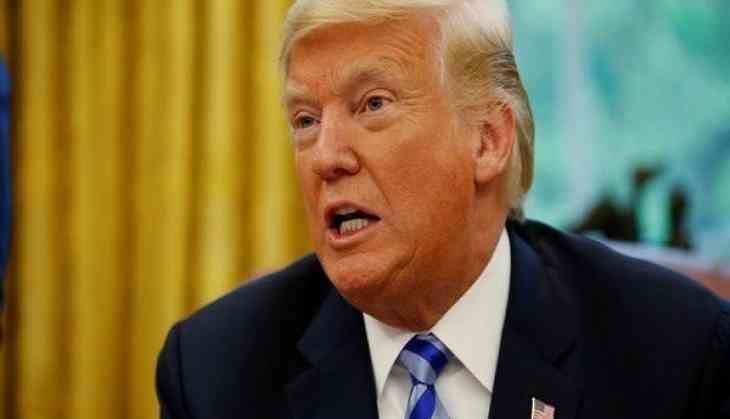 US President Donald Trump
United States President Donald Trump on Thursday identified the remains of the first American soldiers that were returned by North Korea a few months ago.
Taking to his Twitter handle, Trump said, "Army Master Sgt. Charles H. McDaniel, 32, of Vernon, Indiana, and Army Pfc. William H. Jones, 19, of Nash County, North Carolina, are the first American remains from North Korea to be identified as a result of my Summit with Chairman Kim. These HEROES are home, they may Rest In Peace, and hopefully, their families can have closure."
In June, Trump and North Korean leader Kim Jong-un had met for the first time in Singapore, wherein the latter agreed to repatriate the remains of the US soldiers, who died in the 1950-53 Korean War.
The North Korean government in July had repatriated more than 55 cases of remains that were believed to be the American troops. The Defense POW/MIA
Accounting Agency (DPAA) had identified the remains of the two soldiers.
DPAA director Kelly McKeague was quoted by The Hill as saying that the two troops have been identified as their remains including partial skulls with teeth were matched to dental history and clavicle bones with the military X-ray records.
He added that the Pentagon extended an invitation to the North Korean officials to meet next month and discuss joint efforts to recover other remains of the US troops.
-ANI