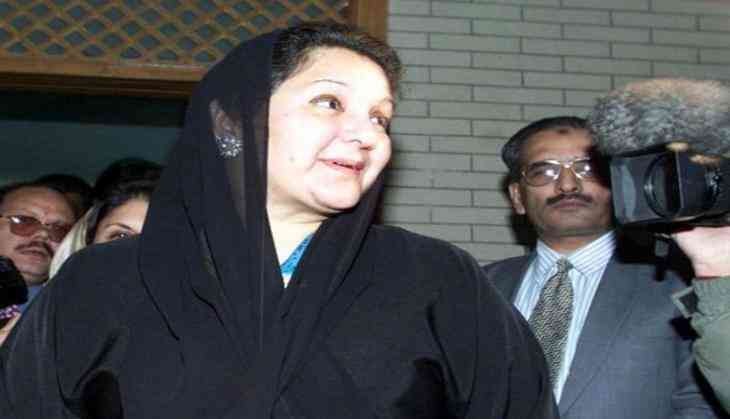 The Pakistan Peoples Party (PPP) and the Pakistan Awami Tehreek (PAT) on 15 August filed separate letters of objection with the returning officer, challenging the nomination submitted by Kulsoom Nawaz, the wife of former Prime Minister Nawaz Sharif, for National Assembly-120 seat.
The objections were filed by Faisal Mir of the PPP and Advocate Ishtiaq Chaudhry of the PAT under Representation of Peoples Act 1976.
They claimed that Kulsoom Nawaz had failed to disclose the agreement for a United Arab Emirates (UAE) Iqama (work permit) attached with her nomination papers.They said Nawaz submitted her work permit as deputy chairman of the FZE Company, but had failed to furnish the salary and employment agreement against which the permit was issued.
They pleaded that after the Panama Papers verdict of the Supreme Court, it was necessary for Nawaz to disclose her salary as an asset.
The opposition parties' candidates also pointed out discrepancies in 2015-16 statements of wealth tax submitted by Kulsoom Nawazand asked the Returning officer to reject the nomination papers of Nawaz for violating provisions of Representation of Peoples Act 1976.
Meanwhile, the Returning Officer has written a letter to the Election Commission of Pakistan (ECP) secretary for deployment of the army personnel on the polling day in NA-120.
The high command of the Election Commission of Pakistan (ECP) on 15 August reviewed arrangements for the all-important by-poll to National Assembly constituency NA-120, Lahore-III.
Chaired by Director-General (Admin & Monitoring) retired Brig Naeem Akbar Qazi, the gathering was told that 65 candidates had filed their papers for the electoral contest scheduled to be held on 17 September.
At least 220 polling stations and 568 polling booths will be established for 321,633 registered voters though final polling scheme will be issued 15 days before the polling day when law-enforcement agencies will be given the task to ensure security of the polling stations.
-ANI