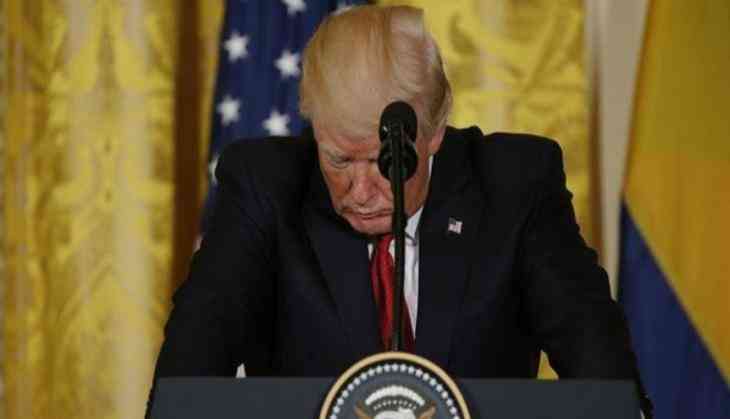 Pressure seems to building up on U.S. President Donald Trump to speak up on the recent racist attack in Oregon's Portland, leading to the killing of two men.
Veteran American journalist Dan Rather, took to Facebook and urged Trump to acknowledge the "brave Americans who died at the hands of someone who, when all the facts are collected, we may have every right to call a terrorist".
"I wish we would hear you say these names, or even just tweet them," Rather wrote.
Similar sentiments were echoed by Twitterati, showing their displeasure over Trump's failure to comment on the murder.
Two men were stabbed to death and one injured on a light-rail train in Portland, after they tried to intervene when another passenger began "ranting and raving" and shouting anti-Muslim hate speech at two young women.
The Portland Police on 28 may identified the two slain victims as 53-year-old Ricky John Best and 23-year-old Taliesin Myrddin Namkai Meche.
A third victim, 21-year-old Micah David-Cole Fletcher, is being treated for non-life-threatening injuries.
-ANI