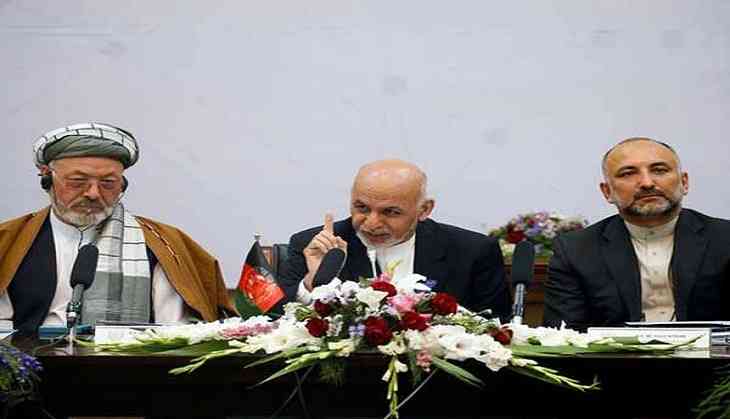 Ashraf Ghani Government is struggling to retain its authority amid rising challenges from the Taliban, terrorist attacks and ISIS-Khorasan ,an offshoot of Islamic State in Iraq and the Levant, while waiting for President Donald Trump to unveil the U.S. policy for Afghanistan.
Political crisis in this war-ravaged country is about to take a turn for the worse as tensions increased between national unity government leaders - namely President Ashraf Ghani and First Vice President Abdul Rashid Dostum after May 2017 when the former warlord was forced to leave for Turkey.
Dostum, who is in exile, held separate secret talks with Atta Mohammad Noor, Governor of Balkh and the CEO of Jamiat-e-Islami Party of Afghanistan and Mohammad Mohaqiq, the second deputy CEO of the National Unity Government (NUG) and the head of Islamic Unity Party of the People of Afghanistan .
Meanwhile, acting foreign minister Salahuddin Rabbani reportedly left for Turkey on Wednesday, but he is yet to meet with Dostum. Reports indicate that sudden meetings between Jamiat members and Mohaqiq with Dostum are aimed at constituting a united political front aimed at putting pressure on government - to accept their demands. "The reason why the individuals from inside government go and make a coalition is that they are unhappy with government," said Ainuddin Bahaduri, a member of Afghanistan's Lawyers Union, Tolo News reported.
This political development assumes much significance as Noor and Mohaqiq has sharply criticized government for recent incidents.
Moreover, U.S Defence Secretary James Mattis said that the new U.S strategy on Afghanistan's war will focus more on helping Afghan security forces win the battle against insurgents, but the U.S still needs to consider all aspects of the plan before sending in more troops to Afghanistan. Mattis said a decision on final troop numbers has not been finalised, but the U.S officials are in consultations with the Afghan officials in this regard.
Meanwhile, the Afghan government is hopeful that the new U.S strategy will decrease the number of battles and help to eradicate insurgents - or at least mitigate the violence. "Supporting, equipping and financing security forces and the Afghan peace process and also creating regional and international anti-terror consensus are our main goals," Jawed Faisal, CEO Deputy Spokesman said. Afghan government is also trying to convince Washington to put more pressure on countries that support terrorists and to better equip Afghanistan forces.
The Trump Administration is still analysing the changing scenario of Afghanistan as United States chairman of the Joint Chiefs of Staff General Joseph Dunford arrived on June 28 to reassess U.S. regional strategy.Gen. Dunford arrived in Afghanistan on Monday amid reports that the visit takes place as the President Donald Trump's administration is busy in preparing its strategy for Afghanistan and the region.
-ANI