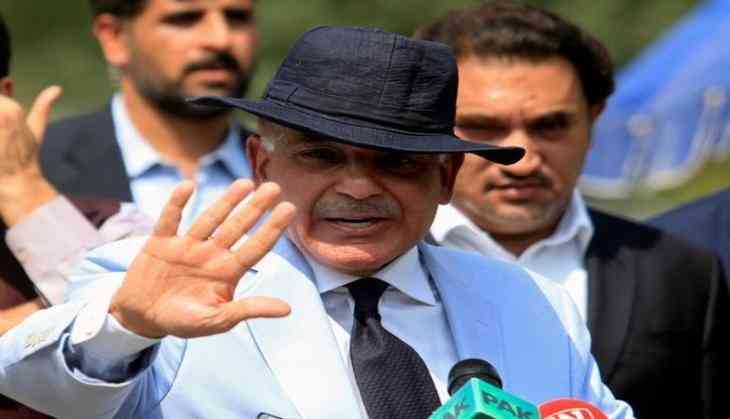 Senior PML-N (Pakistan Muslim League-Nawaz) leaders from Punjab are advising Chief Minister Shehbaz Sharif against taking the 'risky decision' of contesting the seat left vacant by former prime minister Nawaz Sharif, where he is likely to face a tough competition from the Pakistan Tehreek-e-Insaf (PTI) candidate.
Pakistan will hold polling on September 17 for the Lahore parliamentary seat in Punjab Province and the leaders believe that an adverse outcome of the by-election at NA-120 seat (National Assembly) could damage the party position in the upcoming 2018 general elections, the Express Tribune reported.
Sharif's brother and Punjab Province Chief Minister Shehbaz Sharif has been chosen by the PML-N party to contest from the NA-120 Constituency in Lahore, which fell vacant after the Prime Minister was disqualified on July 28.
After the apex court on July 28 disqualified Nawaz Sharif to remain prime minister for hiding assets in his nomination papers for 2013 polls, Nawaz had named his younger brother, Shehbaz, as his successor during the PML-N's parliamentary party meeting.
Shehbaz Sharif is also likely to ask former prime minister Nawaz Sharif to reconsider his decision to get him elected as prime minister of Pakistan and also to allow him to continue working as chief minister of Punjab.
Meanwhile,Punjab Law Minister Rana Sanaullah Khan has opposed the elevation of Chief Minister Shehbaz Sharif to the National Assembly, believing there are sufficient political and legal grounds against this step of the ruling PML-N.
"The focus of the party will divert from its development agenda to the electoral game for the rest of the present assemblies' term if Chief Minister Shehbaz Sharif, successfully delivering in the electoral base of the party, is elevated to the office of prime minister," Rana Sanaullah Khan suggested to the PML-N leadership in an all-important consultative meeting in Murree on Monday.
"We should not force upon ourselves a 45-day [electoral] disturbance after one was imposed on us last Friday," Dawn quoted him as saying.
-ANI