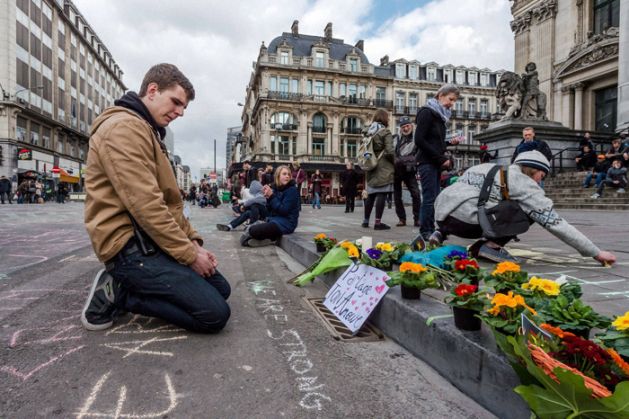 Prime Minister Narendra Modi will lay a wreath at the Maelbeek Metro Station, where a suicide bomber blew himself up on a train last Tuesday, killing 32 and injuring numerous others.
Infosys employee Raghavendran Ganesan was killed during that explosion and in a statement before leaving for Belgium, PM Modi said:
"No words are enough to salute the resilience and spirit of the people of Belgium. We stand shoulder to shoulder with them in the wake of the horrific attacks in Brussels and share the grief of those who lost their loved ones."
Earlier, the PM had tweeted about the late Ganesan, saying, "A young life, full of hope and promise cut short by mindless violence."
Nearly 32 people were killed and over 300 injured after two bombs exploded at the Brussels airport and one went off at the Maelbeek metro station in the Belgian city on 22 March.
PM Modi will also address the Indian community later tonight, after meetings with leaders of the Hindu Forum Europe and Hindu Forum Belgium. He is visiting Brussels for the 13th India-European Union (EU) summit, which will deliberate on ways to finalise a free trade agreement.