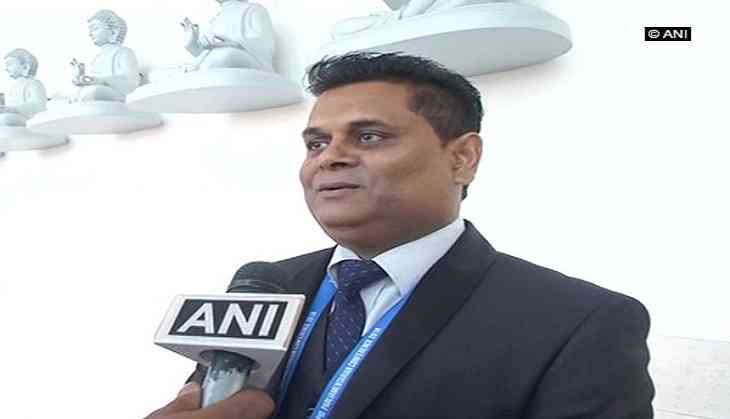 The first Persons of Indian Origin (PIO) Parliamentary Conference got a touch of Bihar's culture on Tuesday when a Mauritius MP of Indian origin, attending the event, turned out to be a Bhojpuri singer as well!
Speaking to ANI on the sidelines of the event, Oree Gowkaran demonstrated his skills and sang a couple of Bhojpuri folk songs.
"Balma sutela sukh nindiya, jagalo nahi jaage, oh raam." Gowkaran sang a song written from the perspective of a pregnant woman.
Gowkaran also sang another folk song on Hindu Goddess Kaali.
Gowkaran hailed Prime Minister Narendra Modi for the progress in India.
"I think India has developed a lot. Every time I used to come to India, they said India would never develop. India is a dirty place; no one can improve it. But he has done it. I am very proud of him," he said, and added he would be as popular as Mahatma Gandhi in the days to come.
The prime minister inaugurated the first PIO Parliamentary Conference at the Pravasi Bharatiya Kendra here.
As many as 124 Members of the Parliament and 17 mayors from 23 countries will participate in this conference.
--ANI