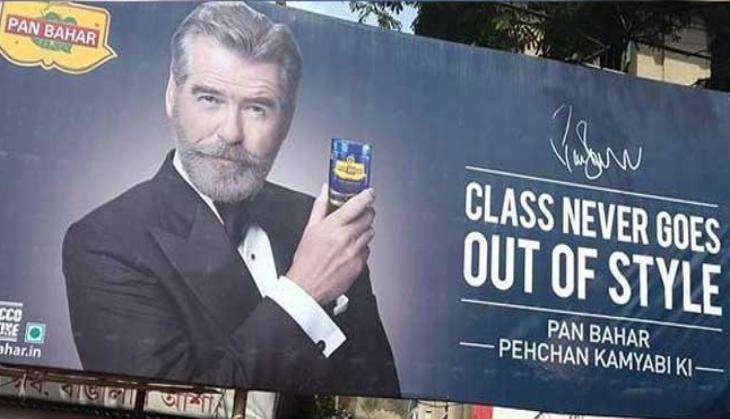 Pierce Brosnan, after appearing in Pan Bahar advertisements, endorsing the product said that he was " deeply shocked and saddened" for the unauthorised use of his image for promoting a product that could be dangerous to health.
Brosnan in an exclusive interview to People magazine, said that he has "greatest love and affection for India and its people" and that he would have not entered into any agreement to promote a product in India that would be dangerous for anyone's health.
He told People, "as a man who has spent decades championing women's healthcare and environmental protection, I was distressed to learn of Pan Bahar's unauthorized and deceptive use of my image to endorse their range of pan masala products".
"I would never have entered into an agreement to promote a product in India that is dangerous to one's health."
Pan Bahar, popularly known as pan masala, is made from a mixture of nuts, seeds, herbs and spices and according to doctors, it also contains cancer-causing ingredients.
According to the report, Brosnan's contract was to advertise a "breath freshner/tooth whitener".
Brosnan in the interview said that he had agreed to advertise only one product and that it would have "all-natural containing neither tobacco, supari, nor any other harmful ingredient."
The Golden Eye and Tomorrow Never Dies star said that he had no knowledge that he was endorsing a product that would have painful reactions in India.
He has now demanded the company to remove his images from all his products.
Pierce Brosnan lost his first wife and daughter to cancer. In that context, he said that he was committed to support women's healthcare and research programs that improve health and alleviate suffering.