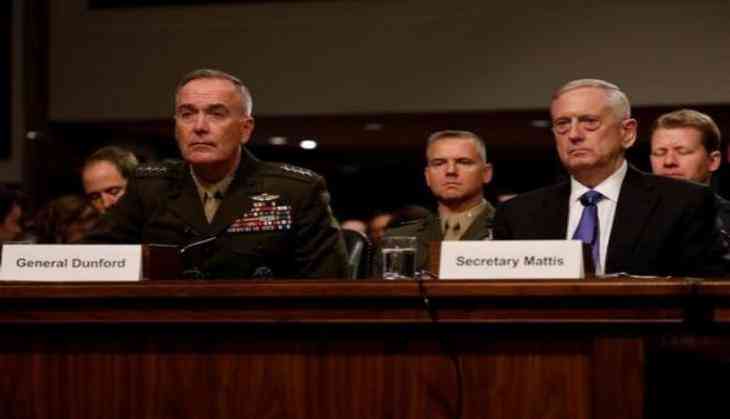 The White House is expected to grant Pentagon full authority to decide over the number of U.S. troops deployed in Afghanistan.
With this, Defense Secretary James Mattis will now have authority to make decisions about the same without first having to get formal agreement from the White House, reports CNN.
While Mattis will decide under his new authority, he will have to keep President Donald Trump fully informed and briefed, according to the report.
Till now, the White House approved troop levels, largely because tens of thousands of personnel were involved.
The Trump administration already delegated the authority to set those official troop levels in the fight against the Islamic State in Iraq and Syria to Mattis in April.
A U.S. senior defence official said that the decision concerning troop levels in Syria and Iraq was communicated via an internal policy memo on April 20.
There are currently about 8,400 U.S. troops devoted to Operation Resolute Support in Afghanistan, which encompasses both U.S. counter terrorism forces to fight the ISIS and the Taliban as well as the effort to train, advise and assist Afghan forces in a separate effort.
The Pentagon and the White House have been reviewing an option to send 3,000 to 5,000 additional U.S. forces solely in that training and advisory role.
Earlier, Mattis told the Senate Armed Services Committee that he would be able to brief the committee on a new Afghanistan strategy by mid-July.
-ANI