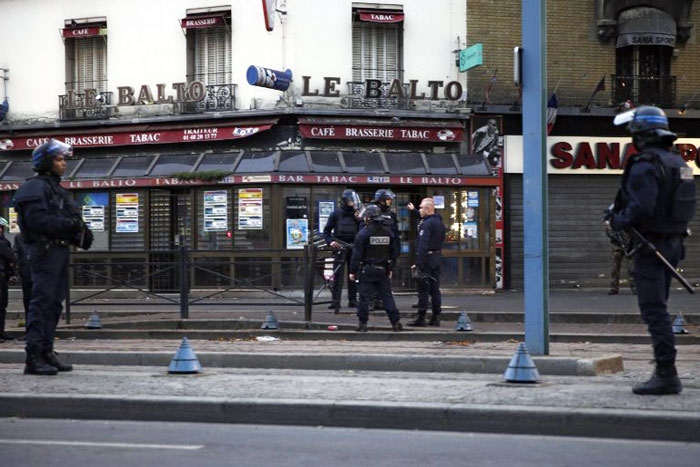 Two people were killed, including a woman who blew her self up, and five arrested when special forces raided an apartment in northern Paris suburb Saint Denis on 18 November. Police hoped to nab the Paris attacks mastermind Abdelhamid Abaaoud, according to news reports.
According to Guardian newspaper report, Abaaoud and fellow suspect Salah Abdeslam were hiding in the apartment with few other heavily armed members. The Herald Sun reports that five suspects have been arrested; three militants were arrested inside the apartment and one male and one female suspect were arrested nearby.
Media reports claim that several police officers have also been injured in the incident. The three hour shootout started at 4:30 am; three-four explosions were followed by an hour of gunfire. The seige ended at around 9:00 am.
"The raid took place close to the Stade de France soccer stadium where three suicide bombers detonated their explosive belts and killed a passerby," says an NDTV report.
On 14 November, 129 people were killed in a terror attack in Paris and the responsibility was claimed by Islamic State.