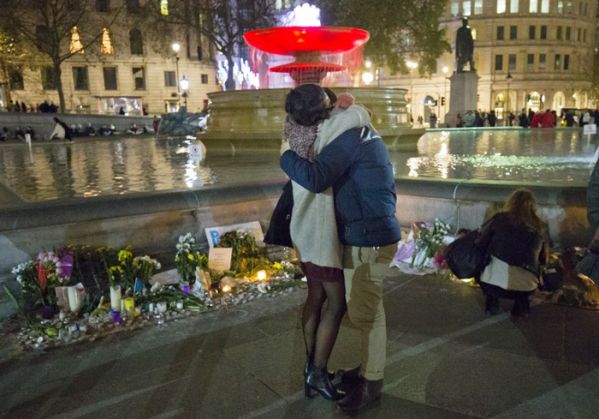 The police in France have launched a massive manhunt for a French national, Salah Abdeslam ,who is allegedly one of three brothers suspected in the Paris serial terror attacks in Friday that left 129 dead.
According to reports, he was apparently spoken to by officers on Saturday morning when they pulled over a car carrying three people near the Belgian border. Police then checked Abdeslam's ID and subsequently let him go.
Abdeslam has been identified as the renter of a car used in the attack when he and two others were stopped by police near the Belgian border. The discovery of a suspected abandoned getaway car in Montreuil, east of Paris on Sunday, fueled suspicion that at least one suspect had escaped, as per reports. Earlier, it was believed that all eight attackers were killed. However, on Sunday, it emerged that only seven attackers had died- six by blowing themselves up and one in a shootout with police.
The only dead attacker to be named so far is a 29-year-old Frenchman, Ismail Omar Mostefai.
French investigators are pursuing an international trail that stretches across Europe - and one concern for security services in other countries is how far Islamic State has already put in place the ability to replicate the Paris attacks.
There are unconfirmed reports that a similar style attack might have been planned in Turkey for the same time but was foiled.
Meanwhile, true to their vow of retaliation, France has carried out massive raids in Syria, their biggest to date, in co-ordination with US forces, striking the ISIS stronghold in Raqqa just days after the terror outfit carried a series of coordinated attacks that killed around 129 people.
Raqqa is seen as the de facto capital of the Islamic State's territory. the French defence ministry has claimed that the raid was launched simultaneously from the United Arab Emirates and Jordan.
"The raid, including 10 fighter jets, was launched simultaneously from the UAE and Jordan. Twenty bombs were dropped," the statement from the ministry said.
The mission that was carried out last evening was carried out with the coordinated aid of forces by the US.
According to the statement, the airstrikes struck a command centre, recruitment centre for jihadists, a munitions depot, and a training camp for fighters. The sites targeted had previously been identified on reconnaissance flights.
Earlier, French President Francois Hollande said the Paris attack were an act of war that that been organised, planned from the outside with 'inside' help and swore a merciless retribution.
"We are going to lead a war which will be pitiless. Because when terrorists are capable of committing such atrocities they must be certain that they are facing a determined France, a united France, a France that is together and does not let itself be moved, even if today we express infinite sorrow," the President said in a statement.
(ANI)