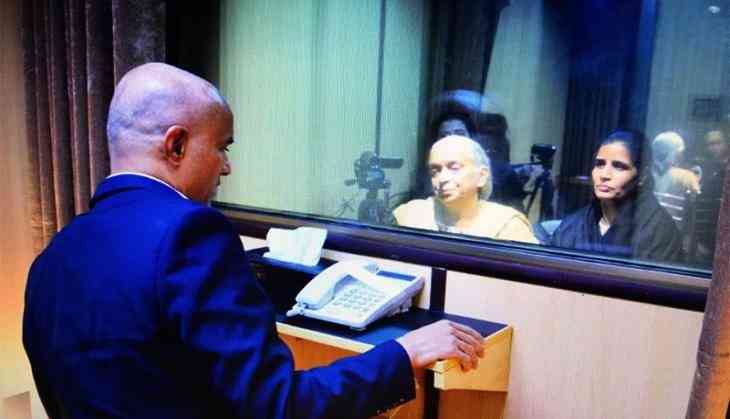 Pakistan will share the details of shoes worn by Kulbushan Jadhav's wife with India after the report of forensic examination arrives, a media report said.
The details of the forensic examination report would be shared with India, The Nation reports, citing, senior officials at the Pakistan Ministry of Foreign Affairs, as saying.
"We are waiting for the report. Once it arrives, we will let India know," said an official.
Foreign Office spokesperson Dr. Mohammad Faisal said, "It will be with us soon. The report does take time [to be finalised]. We are waiting for it."
Pakistani authorities had sent the shoes worn by Chetankul Jadhav for forensic examination to determine the nature of the suspected presence of a "metal" object.
Pakistan purports that the shoes had a metal object, which could likely be a SIM, a camera or a chip, aimed at recording the conversation between the family during the meeting, according to the report.
Chetankul Jadhav was asked to remove the shoes and use another pair as she went in the Foreign Office to meet her husband Kulbushan Jadhav.
Jadhav's wife's shoes were kept for inspection, while all other belongings, including jewellery, were returned, Faisal had said.
The Ministry of External Affairs (MEA) on Tuesday stated that, "For some inexplicable reason, despite her repeated requests, the shoes of the wife of Jadhav were not returned to her after the meeting. We would caution against any mischievous intent in this regard."
Clarifying its stance, Pakistan has claimed that the Kulbhushan Jadhav's wife's shoes were confiscated on security grounds as there was "something" in it.
"There was something in the shoe (of Jadhav's wife)," Faisal had said.
-ANI