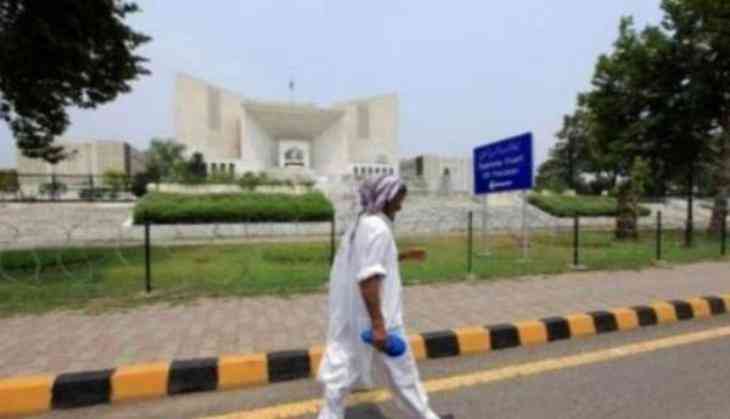 A three member special bench of the Pakistan Supreme Court appointed to probe the Panama Papers leaks case, on 15 June, adjourned proceedings related to it till 19 June.
The apex court in its last hearing had reserved a decision on Prime Minister Nawaz Sharif's son Hussain Nawaz's petition challenging the recording of the JIT proceedings.
It had also directed the Attorney General (AG) to submit his response to the JIT's report on 'impediments' faced by it.
Prime Minister Sharif appeared before the Panamagate Joint Investigation Team (JIT) on Thursday.
He is the first sitting prime minister of Pakistan to be directly questioned by investigators.
According to the notice issued to the Prime Minister, Sharif has been called as a witness and not as an accused.
The JIT is currently probing where Sharif and his children acquired the properties and set up various businesses in different parts of the world, reports the Dawn.
The Prime Minister's son Hassan and Hussain Nawaz have already been summoned and questioned by the JIT in recent days.
The JIT has also summoned his brother and Punjab Chief Minister Shehbaz Sharif to appear before it on June 17
However, as the premier had been summoned for questioning by the JIT at the same time, the members of the high-profile probe team could not make it to court for the hearing.
Since Monday's hearing, the JIT report was leaked to the media and stirred up a controversy as it accused the petitioner of having mala fide intentions and several government organisations of creating hurdles in the high-profile probe by tampering records and pressuring witnesses as well as the investigators.
-ANI