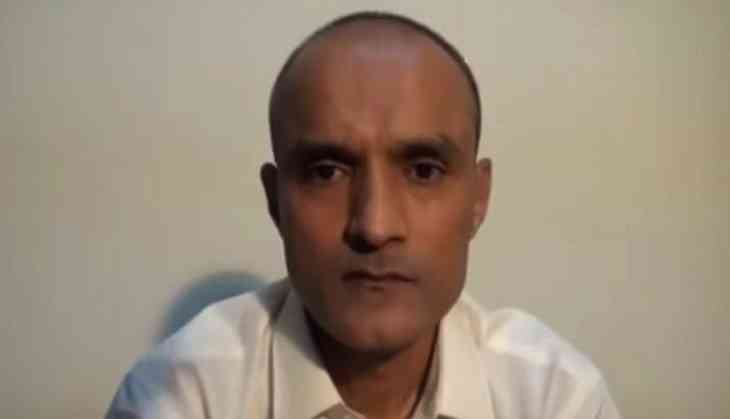 Pakistan rules out immediate execution of Kulbhushan Jadhav, says he has 60 days to appeal
Stating that Kulbhushan Jadhav had the right to move the army's court of appeal against his conviction within 60 days, Pakistan Defence Minister Khawaja Mohammad Asif has ruled out the immediate execution of the Indian national convicted on charges of being a spy.
Speaking in the Senate, Asif claimed that Jadhav had the right to move the army's court of appeal against his conviction within 60 days, followed by submission of mercy pleas to the army chief and the president, reports the Dawn.
However, a perusal of the Army Act, 1952 showed that under Section 131 of the act, an appeal could be moved within 40 days, and not 60 days.
Rejecting India's stand that Jadhav's execution would be 'pre-meditated murder', the Defence Minister asserted that due process of the law had been followed in the case.
Asif also made it clear that all untoward elements, from within Pakistan or across the border, involved in terrorist activities and those conspiring against the security and integrity of Pakistan would be allowed no concession.
However, External Affairs Minister, Sushma Swaraj issued a stern warning to Pakistan, saying that Islamabad should be wary of taking such an extreme step as it could result in damaging the bilateral relations between the already hostile neighbors.
'It is an indefensible verdict against an innocent Indian citizen. We have no option but to deem the sentence a premeditated murder. Our position is very clear, there is no evidence of wrongdoing by Kulbhushan Jadhav. I would caution Pakistan government to consider the consequences for our bilateral relationship if they proceed on this matter,' said Swaraj.
Union Home Minister Rajnath Singh had also assured Lok Sabha MPs that the Centre will do everything possible to save Kulbhushan Jadhav.
Speaking in Lok Sabha, Rajnath Singh said, ''The government of India strongly condemns Pakistan's move to send Kulbhushan Jadhav to gallows on false charges of being a spy.''
Jadhav was arrested in March last year, 'for his involvement in espionage and sabotage activities against Pakistan,' according to a statement released by the Pakistan armed forces.
The statement said Jadhav confessed that he was tasked by Research and Analysis Wing (RAW), to 'plan, coordinate and organize espionage/sabotage activities aiming to destabilize and wage war against Pakistan.'
A military court found Jadhav guilty on two counts of espionage and sentenced him to death. India has strongly objected to the sentencing, saying consular officials were denied access to Jadhav during his trial.
-ANI