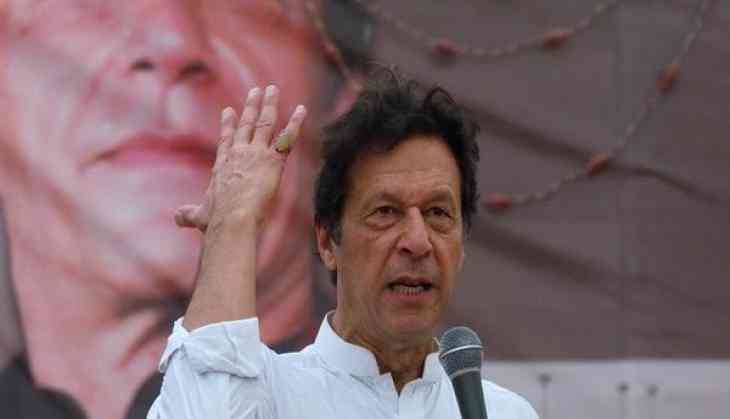 The unofficial results of the Pakistan General Elections 2018 suggest that the Pakistan Tehreek-e-Insaf (PTI) is inching closer to victory.
PTI Chairman Imran Khan has won the NA-95 Mianwali constituency in Punjab, defeating Pakistan Muslim League-Nawaz (PML-N) candidate Abdullah Khan by nearly 80,000 votes, ARY News reported citing unofficial results.
PTI is leading in 119 seats out of a total of 272, with PML-N in the second position with 60 seats and Pakistan People's Party (PPP) in third with 40 seats.
PTI members were seen celebrating all over the country, while the other parties alleged that the elections were rigged.
In his first speech after the elections, Khan said he would like to have good relations with India and work to resolve all outstanding issues through dialogue.
Mentioning Kashmir as the core issue of dispute between the two nations, Khan said that it was time the two countries sat across the table and discussed the issues of concern.
"We should sit across and resolve the issues instead of we blaming India for problems in Balochistan and they blaming us for problems in Kashmir. I can say that if you (India) will take one step forward, we will take two steps forward. The relationship between the two countries has been one-sided so far and Pakistan has been blamed for all sorts of terrorism in the world. We want friendship with India and want to resolve all issues through dialogue," asserted Khan.
The Election Commission of Pakistan (ECP) on Thursday announced that final results of Pakistan elections will be out within 24 hours.
The Commission further clarified that the Pakistan polls were conducted freely and fairly.
Pakistan went to polls on Wednesday and the counting of votes began soon thereafter in the evening.
--ANI