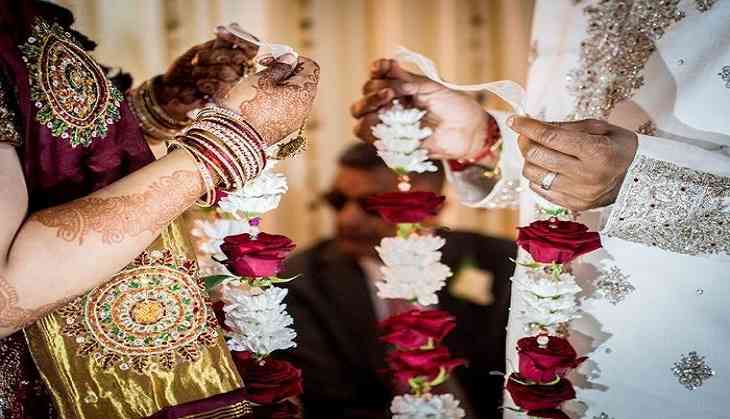 The landmark Hindu marriage bill was passed by the Pakistan Parliament on 9 March, 2017 and it now only needs the signature of the president to become a law.
The Hindu Marriage Bill 2017 is the first personal law in Pakistan to regulate the marriages in the Hindu community. The bill will provide mechanism for registration of Hindu marriage which includes conditions for contracting the marriage, procedure for dissolution of the marriage and the grounds on the basis of which such a marriage can be dissolved.
It also provides the concept of judicial separation where marriage remains intact, however, parties are no longer under obligation to cohabit each other, reports Geo News.
The bill will help Hindus documentary proof of their marriage.
The bill was presented in the National Assembly by Minister for Human Rights Kamran Michael who said that it was a constitutional obligation to safeguard the legitimate rights and interests of minorities and to protect the marriage, the family, the mother and the child.
"There was no law to regulate the registration of Hindu marriages and ancillary matters thereto", he added.
The bill was finalised after numerous consultations with relevant ministries/divisions and representatives of the Hindu community.
According to the bill, minors cannot get married as the minimum age of 18 has been prescribed as a condition precedent for contracting the marriage.
It also protects customs and customary rites of the Hindu community.
The ministry also obtained resolutions form the provincial governments to regulate the marriage under one law applicable to whole of Pakistan.
It will, however, be the first personal law for Pakistani Hindus, which will be applicable in the province of Punjab, Balochistan and Khyber Pakhtunkhwa.
The Sindh province has already formulated its own Hindu marriage law.
-ANI