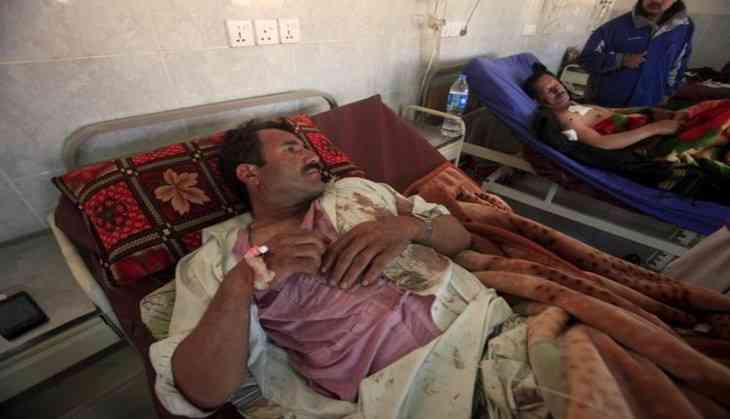 At least 22 people were killed and 50 others wounded in a blast outside an imambargah at a market in Parachinar, according to Pakistani media reports.
"We have 22 dead bodies at the hospital and 57 injured, including women and children," the Dawn reported Moeen Begum, a surgeon at a hospital as saying.
A parliamentarian from Parachinar, Sajid Hussain, told Reuters it was a suicide attack and was preceded by gunfire.
"The attack took place in a busy area and a women's mosque appears to be the target," he said.
According to Dawn, a banned outfit Jamat-ul-Ahrar through a video message claimed responsibility for the attack.
Hussain said Shias are apparently the target of the attack.
Meanwhile, the Express Tribune reported that the blast took place outside the imambargah's female entrance.
An eyewitness said that security personnel at the imambargah were busy checking devotees at the central imambargah female entrance, when an unidentified person parked a car next to the building, soon after which the explosion occurred, reports The Express Tribune.
Meanwhile, Prime Minister Nawaz Sharif expressed grief over the blast and condemned the attack. "It is our responsibility to continue the war against terrorists," he said.
-ANI