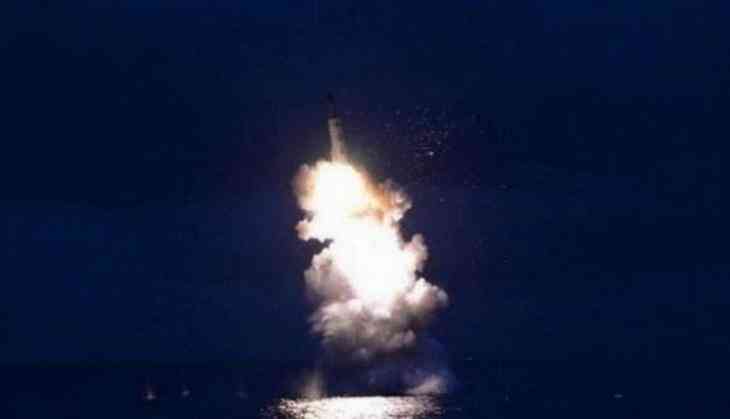 India's neighboring country Pakistan has said to be successfully test-fired an anti-ship missile in the Northern Arabian sea on 23 September.
Pakistan Navy Helicopter Sea King conducted live weapon firing by test firing air-to-surface anti-ship missile, which successfully hit the intended target with pinpoint accuracy, reaffirming the weapon's lethality and offensive punch of the Pakistan Navy fleet, the statement said.
Attending the event , Chief of Naval Staff Admiral Muhammad Zakaullah praised the combat readiness of the fleet. "The successful firing by Pakistan Navy Helicopter Sea King is reflective of high state of readiness and professionalism of Pakistan Navy fleet," he said.
Admiral Zakaullah also expressed his complete satisfaction at the combat readiness of Pakistan Navy fleet and reaffirmed the resolve of Pakistan Navy to ensure the country's seaward defence and safeguard maritime interests at all costs, Geo TV reported.
-With PTI inputs.