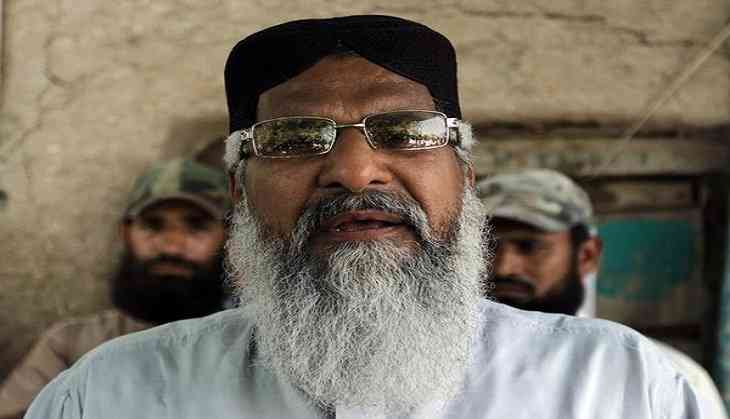 Pakistan government has ordered to unfreeze the assets of Ahle Sunnat Wal Jamaat (ASWJ) chief Maulana Ahmed Ludhianvi and remove ban on his movement.
On Wednesday, the National Counter-Terrorism Authority (NACTA) issued a notification in this regard on the recommendations of the Punjab home department, The Express Tribune reported.
Following the death of the head of ASWJ, Ali Sher Haidri, in a 2009 ambush, Ludhianvi was declared the chief of this proscribed sectarian extremist group, formerly known as Sipah-e-Sahaba.
After the lifting of ban, Ludhianvi is now permitted to operate his bank accounts, which were frozen on the recommendation of the same department earlier.
On that note, he is also the joint secretary of the Difa-e-Pakistan Council (DPC), a coalition of over 40 Pakistani Political and Religious parties that advocate conservative policies, rejecting the Pakistani government's decision to grant India most-favored nation status.
The ASWJ chief is now free to travel abroad and can purchase and carry arms, after securing a licence from the competent authority.
His Computerized National Identity Card (CNIC) has also been unblocked.
The decision came on the same day Pakistan had committed to an ambitious 26-point action plan, spanning a period of 15 months, in order to avoid being blacklisted by the Financial Action Task Force (FATF).
In case the FATF rejects the plan, Pakistan will be on FATF's Public Statement, being called the Blacklist.
The plan is to choke the financing of terrorist groups like Da'ish, Haqqani network, Jamaatud Dawa and its affiliate FIF, LeT, JeM and people affiliated with the Taliban.
The FATF is an inter-governmental body established in 1989 to combat money laundering, terrorist financing and other related threats to the integrity of the international financial system, according to the report.
In February, this global anti-terror financing watchdog confirmed that the country was going back on the "grey list" of the FATF after a span of nearly four years.
(ANI)