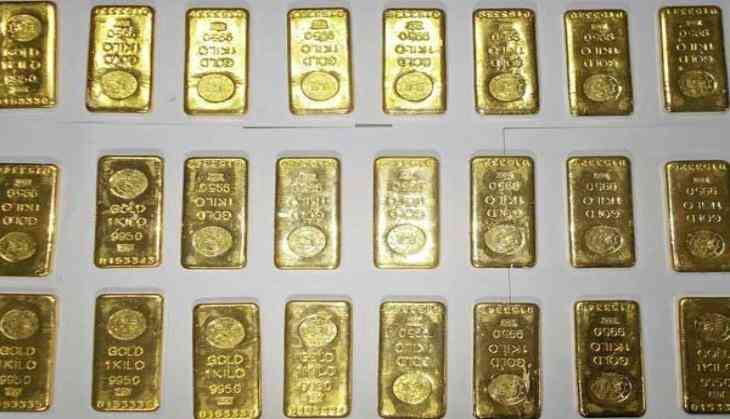 Customs Department officials have confirmed arresting four passengers on Friday after they were found with 27 kilograms of gold at the Bacha Khan International Airport in Peshawar.
Customs officials said they recovered 56 TT (ten tola) bars from a passenger who identified himself as Ismail Khan. Khan said that he had arrived at the Bacha Khan Airport from Dubai via an Emirates Airline flight.
The gold was recovered during a check of his shoes. It weighed 6.526 kilograms. The accused belongs to Ormar area of Peshawar.
It was learnt that the approximate price of the gold in the open market was Rs.28 million. The accused is being investigated.
The second huge consignment of 173 bars, weighing 1,730 tola (21 kilograms) was recovered from possession of three passengers who had arrived from Dubai via a PIA flight. The accused were identified as Kashif Zaib, Mohammad Shakeel and Zacer Khan.
It was learnt that they had concealed the gold bars in their shoes, belts wrapped around their waists.
The approximate price of the total seized gold is said to be Rs.114 million in the open market.
-ANI