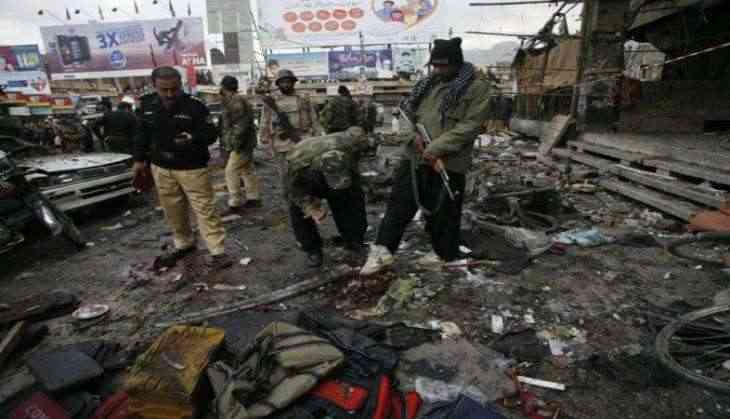 At least 12 people were killed and hundred others injured in a suicide blast at a Shia Mosque in Pakistan's Parachinar city on 31 March, 2017.
The Express Tribune quoting an eyewitness stated that the blast took place neat the mosque's female entrance when an unidentified person parked a car next to the building.
Sajid Hussain, a parliamentarian from Parachinar, said that it was a suicide attack.
"The attack took place in a busy area and a women's mosque appears to be the target," he said.
Meanwhile, the security officials and rescue teams have been rushed to the spot. The area has been cordoned off after the blast.
Pakistan's military media wing ISPR said that a chopper has been dispatched to the blast site to shift the injured to nearby hospitals.
Prime Minister Nawaz Sharif has expressed grief over the blast and condemned the attack.
"It is our responsibility to continue the war against terrorists," the Express Tribune quoted Sharif as saying.
Meanwhile, Pakistan's Interior Minister Chaudhry Nisar has ordered an inquiry into the matter.
The attack takes place a year after 21 people were killed when an explosion hit a vegetable market in Parachinar, near the border with Afghanistan.
-ANI