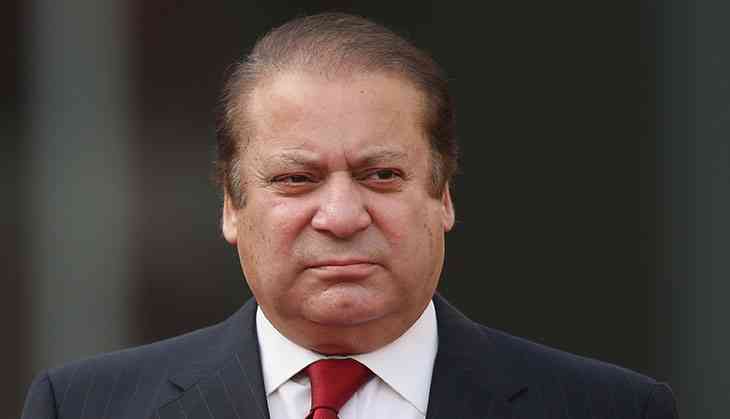 Former Prime Minister Nawaz Sharif
Pakistan's top court on 15 September dismissed the review petitions filed by ousted prime minister Nawaz Sharif, his children and Finance Minister Ishaq Dar against the Panama Papers judgement of 28 July.
A five-judge Supreme Court bench had taken up to review petitions filed by the family of Nawaz Sharif against the apex court's 28 July verdict over the Panama Leaks decision, the Dawn reported.
Justice Asif Saeed Khosa announced, "For reasons to be recorded later, all these review petitions are dismissed."
However, the reasons for the judgement will be revealed later in a detailed order.
The rejection of the review petitions continues Sharif's disqualification as a member of the parliament.
The Sharif family and Dar will now face corruption references filed by the National Accountability Bureau (NAB) in the accountability court.
Nawaz Sharif and his family have also been summoned by an Islamabad-based accountability court for 19 September, a day after a trial in corruption cases against the ruling family officially began.
Apart from Nawaz Sharif and his sons - Hassan Nawaz and Hussain Nawaz - his daughter Maryam Nawaz and son-in-law captain (retd) Safdar were also summoned in the Avenfield reference.
Sharif and his sons had been named in the three references, while Maryam and her husband are the only respondents in the same reference.
Meanwhile, another reference against Pakistan Finance Minister Ishaq Dar for possessing assets beyond his known sources of income is yet to be taken up by the court.
Sharif and his sons have been summoned in a reference pertaining to the Flagship Investment and other companies with the directives to appear in person and face the charges levelled in the reference.
On 28 July, a five-judge larger bench of the Supreme Court, while disqualifying Sharif under Article 62(1)(f) of the Constitution had asked the NAB to file four references in the Rawalpindi accountability court within six weeks on the basis of the material collected and referred to by the Joint Investigation Team (JIT) as well as that already available with the Federal Investigation Agency and the NAB.
-ANI