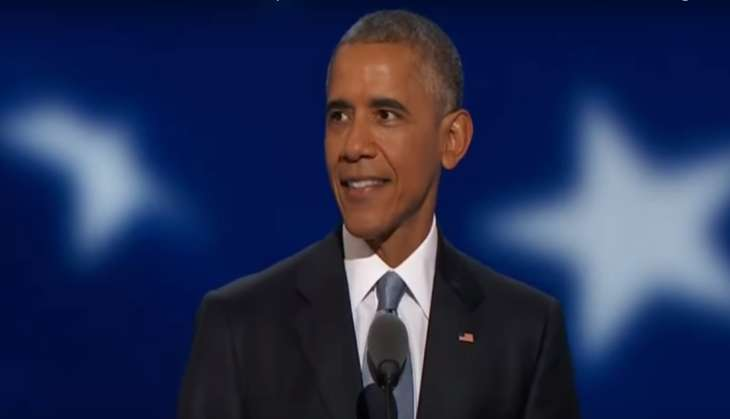 Barack Obama has to be the coolest president the US has ever seen. Sure, there were were some electrifying moments on stage when Obama delivered his speech on Day 3 Democratic National Convention (DNC). However, what happened backstage was nothing less than awesome.
So, before addressing the crowd of DNC in Philadelphia, Obama pumped himself up, as many others do, by listening to Eminem's "Lose Yourself."
A video doing rounds shows Obama warming himself up with Eminem's number before throwing his weight behind Democratic Presidential nominee Hillary Clinton on stage.
According to Rolling Stone, Obama did not refrain from naming Kendrick Lamar as his favorite musician in an interview. Lamar was also among the ones who attended Obama's star-studded birthday party organised by first lady Michelle Obama. Last year, we also got the opportunity to get a glimpse of Barack Obama's musical tastes after he shared his newly-refreshed summer playlists.
If you think the US president was cool, his wife is cooler. While her powerful oration on the first day of DNC stole the show, her recent appearance on the Late Late Show with James Corden, was another reminder of her awesomeness.
She belted out Stevie Wonder, Beyonce, and Missy Elliot numbers with utmost ease, in an incredible carpool karaoke session.