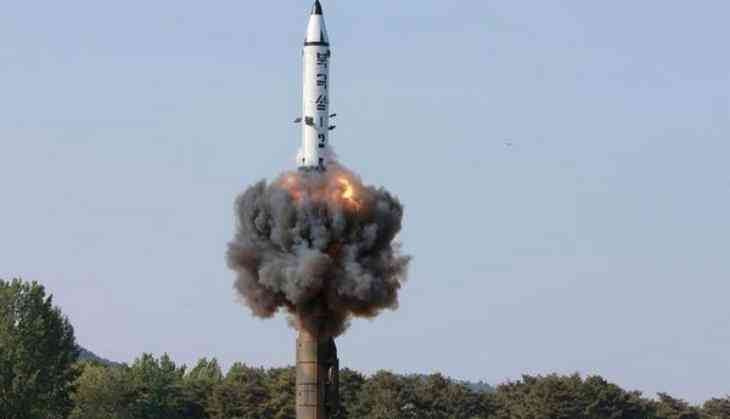 On 29 August, North Korea launched ballistic missiles which reportedly passed over Japan. It broke into three pieces and fallen 1,180 kilometers from Cape Erimo into the waters off Hokkaido.
If the media reports are to be believed, North Korea's ballistic missile flew over the northern Japanese island of Hokkaido. This missile, which appeared to be a Hwasong-12, was technically capable of flying 3,000 miles.
In the wake of recovery of remains of the parts of missiles, the Japanese Government warned the people in northern Japan to prepare for a potential incoming missile from Pyongyang, reported the Suptnik quoting local news channel.
This has been confirmed by the South Korean Joint Chiefs of Staff, who said that the ballistic missile was fired from near Pyongyang.
Even the Pentagon confirmed that North Korea conducted missile launch in last 90 minutes, which flew over Japan.
No damage or injury has been reported till now; the Japanese Government has said the utmost effort would be made to protect the nation's public.
The missile has posed a further challenge United States President Donald Trump.
The launch has agitated Japan Prime Minister Shinzo Abe, who said, "Launching a missile and flying it over our country was a reckless act, and it represents a serious threat without precedent to Japan."

- - With ANI inputs