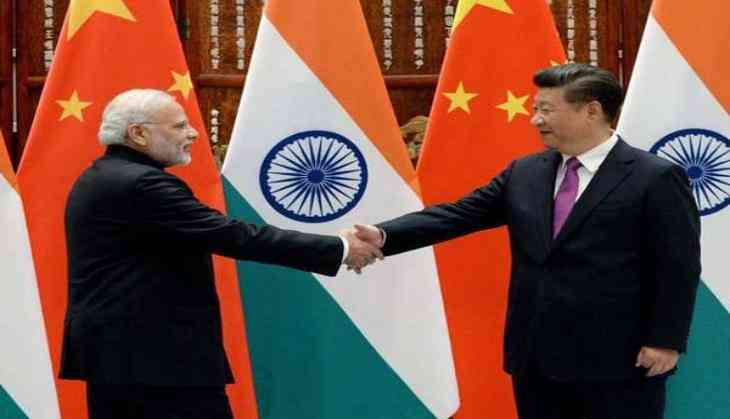 Prime Minister Narendra Modi will hold bilateral meetings with the leaders of Argentina, Canada, Italy, Japan, Mexico, South Korea, United Kingdom and Vietnam on sidelines of the G-20 Summit in Hamburg, Germany.
There was no mention of a bilateral meeting with Chinese President Xi Jinping as was being speculated.
In response to a query regarding Prime Minister's schedule in Hamburg, the official spokesperson of the Ministry of External Affairs (MEA) said that as mentioned earlier, the Prime Minister is visiting Hamburg from July 6-8 for the G-20 Summit and his pre-planned bilateral meetings on the sidelines are with Argentina, Canada, Italy, Japan, Mexico, R.O.K., U.K. and Vietnam.
The spokesperson said that in addition, Prime Minister Modi will also participate in the BRICS leaders' meeting.
Meanwhile, Chinese Foreign Ministry official, ahead of the G-20 Summit, said, "The atmosphere is not right for a bilateral meeting between President Xi and Prime Minister Modi."
The statement came amid a lengthy standoff between the Indian and Chinese Armies on Line of Actual control (LAC) adjoining Sikkim on India's eastern border.
New Delhi has expressed its serious apprehensions over Beijing constructing a road in the Sikkim sector of the LAC.
India claims Sikkim border as part of its territory, China has said that the area falls on their side as per the 1890 treaty signed between British and China.
Consequently, China suspended the annual Kailash Manasarovar yatra and conceded that the decision to suspend the pilgrimage was due to the border scuffle.
It also alleged that the Indian troops had crossed the Sikkim sector of the Indo-China border. Beijing has accused New Delhi of violating a convention signed in 1890 between Britain and China relating to Sikkim and Tibet.
-ANI