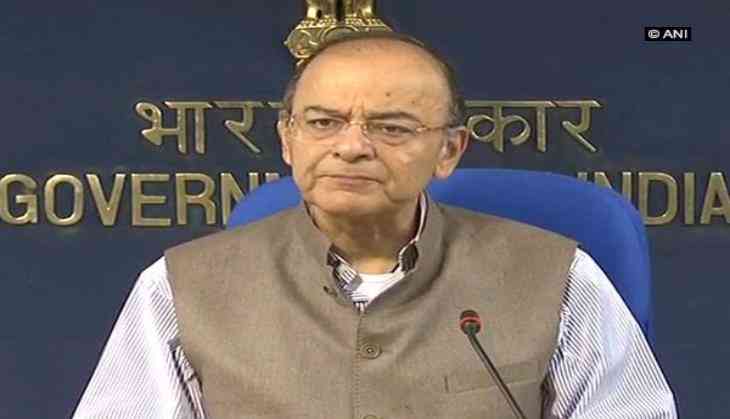 Amid ongoing social media buzz regarding the legislation dealing with the stress faced by financial institutions, Union Finance Minister Arun Jaitley on Saturday clarified that there was no law to deal with this issue, and added that the vacuum "had to be filled."
"There are reports on a section of social media with regards to a legislation being considered by the standing committee of the Parliament. It is a law which deals with financial stress in case any institution feels the same. This was one area where there was no law, and there was a vacuum with regards to how we deal with such kind of stress. So obviously this gap had to be filled up," Jaitley told ANI.
Reiterating the Centre's commitment towards strengthening the health of financial institutions as well as those who have deposited money in them, Jaitley said if the gap is left vacant; the lack of suitable protection to depositors' money will also be affected.
"If this law is not passed, then the present system where there is inadequate protection for depositors will continue. Now what should be that larger protection is something that requires greater consensus. I am sure the Parliament's standing committee will consider this and give suggestions," he said.
On a related note, legislation is being considered by the standing committee of the Parliament with regards to dealing with stress of financial institutions. The laws, Jaitley said, are not partisan in character, and are drafted and approved by consensus.
Presently, as Jaitley opined, there is limited protection available to those depositing funds in financial institutions. With this law in place, the Centre aims to provide greater security to the depositors and their funds, while strengthening the health of such institutions.
-ANI