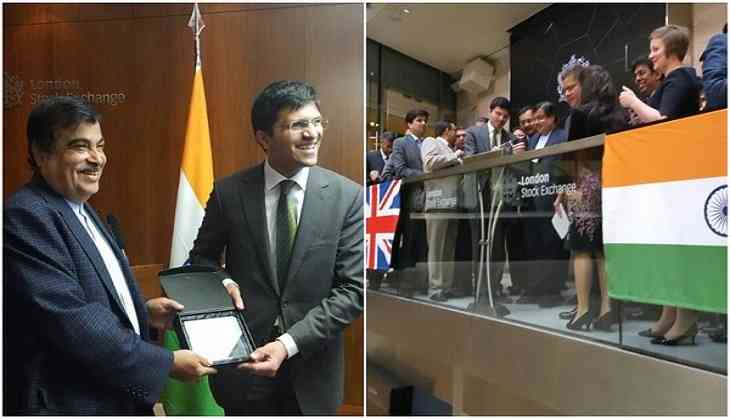 Union Road Transport Minister Nitin Gadkari (ANI)
Union Road Transport Minister Nitin Gadkari on Thursday felicitated the opening ceremony of the London Stock Exchange (LSE), where he is likely to promote the Masala Bond market for India's infrastructure needs.
Gadkari, who is on a three-day UK visit, will address investors, guests and the media on the Government of India's initiatives in infrastructure and opportunities for investors to participate in India's growth story.
He will be making a pitch in a keynote address at a UK- India Conclave titled
'A New Era in UK-India Relations'.
"In order that an active market develops for Masala Bonds top Indian issuers need to access the market thereby enhancing the liquidity of the Masala Bond market and also giving international investors the opportunity to have exposure to the Indian Rupee," said a statement from the ministry.
Masala Bonds are a major initiative being encouraged by the Centre, as they have been gaining popularity among foreign investors.
Until recently, the ability of Indian companies and other issuers to borrow from the overseas markets was predominantly limited to foreign currencies, but Masala Bonds have finally taken off, giving Indian companies from various sectors the ability to access the international capital markets and raise financing without taking on the attendant exchange rate risk.
The National Highway Authority of India (NHAI) has been conducting a global investor engagement exercise targeted at the world's largest sovereign wealth funds, global macro funds and international asset managers, with London the latest stop in this worldwide agenda.
The rupee-denominated offshore bonds, popularly known as Masala Bonds, got a tax benefit in the budget for 2017-18. The instrument has been exempted from taxation for transfer among non-residents, while a low rate of five percent would be applicable for investors till 2020.
-ANI