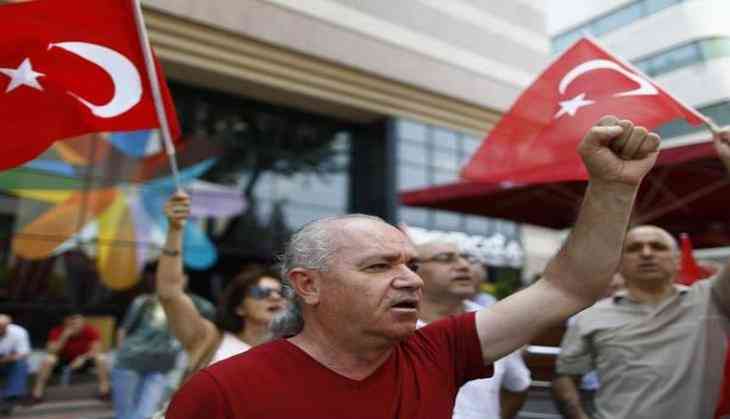 Nine protesters were injured outside the residence of the Turkish Ambassador here on Tuesday.
According to a report by News.com.au, a brawl took place between the Turkish president's security detail and the protesters who were carrying the flag of the Kurdish PYD outside the ambassador's residence.
The protest took place hours after US President Donald Trump welcomed Turkish President Recep Tayyip Erdogan. The protesters condemned suppression in Turkey, and Erdogan's policies in Syria and Iraq.
The victims are admitted in the George Washington University Hospital.
Meanwhile President Trump has praised Turkey's efforts in the war against ISIS. He emphasised that Washington would "offer support to Ankara" in its fight against terrorism and "reinvigorate trade and commercial ties."
-ANI