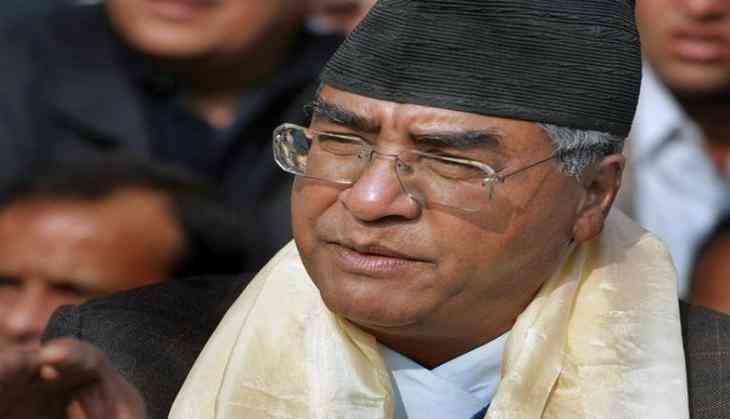 Nepali Congress (NC) president Sher Bahadur Deuba on 3 June registered his nomination for the post of prime minister.
Pushpa Kamal Dahal, head of the caretaker government, is the proposer while NC senior leader Ram Chandra Poudel, Loktantrik Forum's Bijaya Kumar Gachhadar, among others, are the other supporters for Deuba's nomination, reports the Kathmandu Post.
Nepal's Parliament is set to elect a new premier on 28 may after Pushpa Kamal Dahal submitted his resignation to President Bidhya Devi Bhandari last month to pave the way for Deuba to become the next premier, as per an understanding the two leaders had reached in August 2016.
The ruling parties - Nepali Congress and CPN (Maoist-Centre) had entered into an understanding according to which Dahal was supposed to quit the top post for the NC President to lead the coalition government.
-ANI