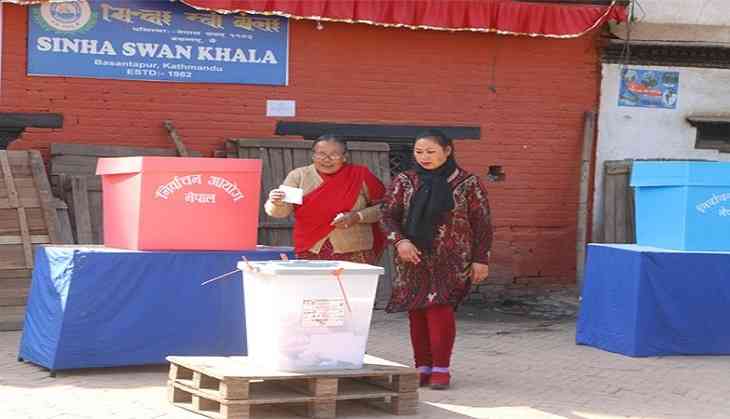 About 67 percent voter turnout was witnessed in Nepal's second phase of polling held in 45 districts of the country on Thursday.
The Election Commission of Nepal made the announcement after the conclusion of the second phase of parliamentary and the provincial council polls.
With the completion of the second round, the vote counting of the first phase of election, which concluded in November, has begun.
The election in the 45 districts during the second phase of polling will send 128 representatives to the federal parliament and 256 to the provincial councils.
The first phase of election in the 32 districts was held on November 26, and 37 and 74 representatives will reach the Parliament and provincial councils respectively after the conclusion of counting.
-ANI