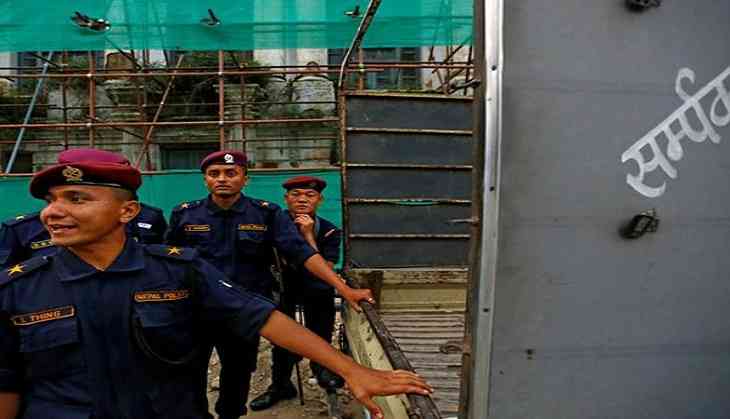 Police in Nepal have confirmed the arrest of six Indian robbers.
According to the Kathmandu Post, the thiefs, known as the Challa Samuha gang, were arrested after crossing into Nepal on the pretext of collecting scrap.
The Metropolitan Police Crime Division (MPCD) was quoted, as saying that the gang came from Samastipur, Bihar.
The MPCD said that the gang members used to visit house-to-house for collecting scrap and steal anything valuable, including cash, jewellery, mobile phones and electronic devices.
They have been identified as Dinesh Podar, Mukesh Kumar Podar, Ketalu Podar, Chandan Podar, Suraj Podar and Bikash Podar. Five of these thieves are below 20 years.
A Nepali is identified as Raj Kumar Adhikari of Bara, who used to work in Pashupati Temple, has also been placed under arrest.
-ANI