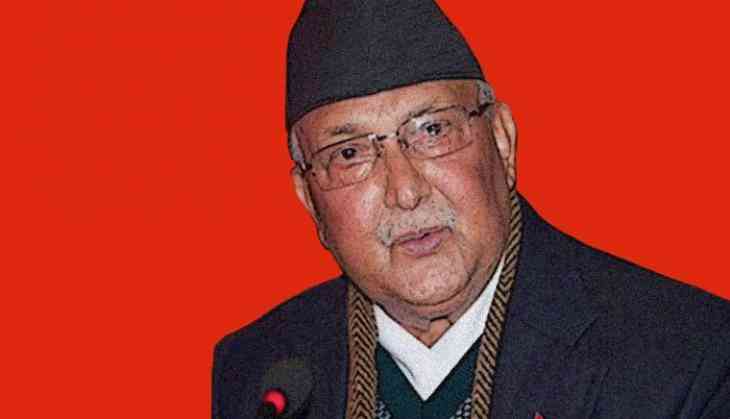 Nepal Prime Minister KP Sharma Oli embarked on a six-day official visit to China on Tuesday.
On Wednesday, PM Oli is scheduled to meet Chinese President Xi Jinping at the Great Hall of the People and his counterpart Li Keqiang on Thursday.
According to officials, after the visit, China is likely to announce a significant aid or project for Nepal to showcase its deep attachment to Nepal.
Apart from discussing the Protocol to the Transit and Transport Agreement, other pacts and Memorandum of Understanding (MoUs) on connectivity (through China's Belt and Road Initiative), linking China and Kathmandu via rail, energy, tourism, post-earthquake reconstruction, border entry points and construction of petroleum storage facilities are expected to be signed, Kathmandu Post reported.
PM Oli informed that Nepal will seek Chinese assistance in three areas-direct aid, cooperation and joint investments.
During his previous visit to China in 2016, Oli had signed 10-point agreement, including a deal on transit trade aiming to reduce Nepal's significant dependence on India. If implemented, the transit agreement would give Nepal access to sea routes via the Chinese port of Tianjin.
PM Oli will also meet with the President of the Asian Infrastructure Investment Bank, Jin Liquan, to explore projects to be financed by the Chinese-led institution.
(ANI)