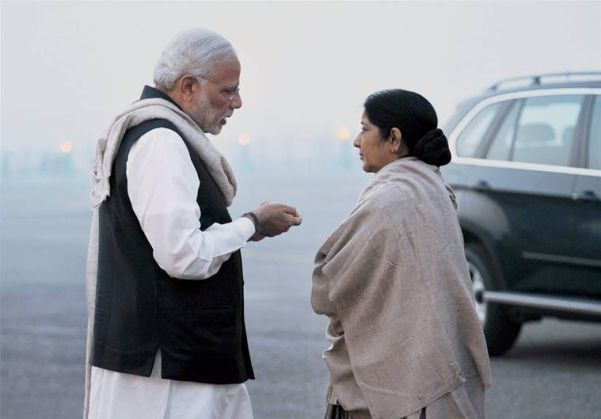 Indian Prime Minister Narendra Modi will visit Pakistan next year, Indian External Affairs Minister Sushma Swaraj said during Heart of Asia conference on Wednesday.
Modi is supposed to participate in South Asian Association for Regional Cooperation (SAARC) summit, Sushma Swaraj briefed the media.
Sushma Swaraj said she would accompany Modi during his visit as reported by Geo TV. Swaraj is in Islamabad to participate in the Heart of Asia Conference.
Also read: Time for India-Pakistan to display 'maturity' and conduct trade with each other: Sushma Swaraj